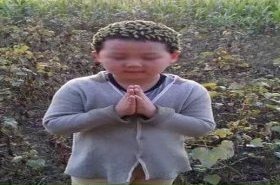 Random good picture Not show
1. He was wearing black lace-up shoes.
2. Whoever placed her feet, in their unfashionable lace-up shoes, left one askew, giving her a knock-kneed appearance.
3. In her flat and comfortable lace-up shoes, she made good progress on her daily outing.
4. Adjustable lace-up closure offers a secure, customized fit.
5. This lace-up casual comes in three colors as a suede and canvas combo and in black simulated leather for vegans.
6. Lightness was key, but lace-up boots on thick platforms grounded the clothes in reality.
7. Black oxfords (lace-up dress shoes), black loafers (slip-on shoes), brown oxfords or loafers, and you're set (not counting your athletic shoes, of course).
8. Wear well-fitting, lace-up shoes with soft uppers.
9. Liberally sprinkle soda in the offending loafer or lace-up and let it sit overnight. Dump out the powder in the morning.
10. Do you sell the kind of lace-up bustier as shown in the movie "Moulin Rouge"?
10. Sentencedict.com try its best to gather and build good sentences.
11. Traditional lace-up closure with metal eyelets for a secure, customized fit.
12. The room was quiet except for Granny's thick-heeled lace-up shoes clicking across the worn linoleum floor.
13. owns at least one pair of black lace-up shoes.
14. Liberally sprinkle soda in the offending loafer or lace-up and let it sit overnight.
15. Front lace-up closure with metal eyelets.
16. Lace-up wing tip design.
17. Rugged, lace-up work boot.
18. He was wearing blue-gray corduroy trousers, a sports jacket, no tie, lace-up shoes that had cost some money.
19. And Mr. Krakoff should be lauded for treating women like grown-ups, offering sleek suede dresses, softened by their surface texture, and also long skirts, slit at the front to show lace-up high boots.
20. After Michael Bragg was downsized from his New York-based job at a high-end European fashion brand, he went out and bought a new pair of shoes -- lace-up, American-made Aldens.
21. I had big feet, which looked even larger in the brown lace-up shoes, which Jenna polished until they shone like chestnuts.
22. Like a modest Robert Palmer-girl army, the women mingled in floor-length print dresses and brown lace-up boots with their hair in messy secretary buns.
More similar words:
lace up,
face up,
brace up,
face up to,
ice up,
juice up,
spice up,
slice up,
piece up,
spruce up,
chance upon,
once upon a time,
pharmaceutic,
pharmaceutics,
pharmaceutical,
pharmaceutical company,
radiopharmaceutical,
lace,
glace,
laced,
place,
wallace,
placed,
placer,
palace,
unlace,
enlace,
solace,
placebo,
in place.