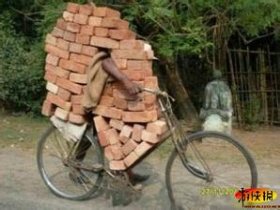 Random good picture Not show
1. Manage staffs'employment, termination and labour contract management.
2. The labour contract signed with one consent for a specific duration cannot be for a period longer than two years.
3. As the agreement of Both, the labour contract shall release.
4. A labour contract establishes working relation between the worker and the employer.
5. A labour contract is to be signed by a joint venture and the trade union organization in the joint venture collectively.
6. A signed labour contract must be submitted to the labour management department of the government of the province, autonomous region or municipality directly under the Central Government for approval.
6. Wish you can benefit from our online sentence dictionary and make progress every day!
7. What does the new labour contract law mean for migrant workers?
8. A labour contract shall be concluded where a labour relationship is to be established.
9. An invalid labour contract shall have no legalforce from the very beginning of its conclusion.
10. The labour contract of unspecified duration can be terminated at will by one the contracting parties.
11. There is just a month of my labour contract.
12. A labour contract of specific duration normally terminates at the specified ending date.
13. The local service unit will subsequently sign a labour contract with the candidate.
14. In 2008, Beijing enacted the labour contract law, stipulating that workers be given written contracts.
15. In or about July 2007, the Defendant's Shanghai Representative Office decided that it would not renew the Plaintiff's secondment at the end of the contract term under the Labour Contract.
16. As a result, a valid Notice of Termination of Contract dated 23 July 2008 was given to the Plaintiff to inform him of the decision and that the Labour Contract would expire on 31 July 2008.
17. It is of challenge and opportunity for the corporate to implement Labour Contract Law.
18. The fundamental ways to resolve the conflicts is combine employment agreement and labour contract into one.
19. Any violation of this rule leads the contract to become a labour contract of undetermined duration.
More similar words:
contract labor,
contract,
contract rate,
subcontract,
contractor,
contracted,
contract out,
contract law,
contracting,
contract work,
contraction,
contractile,
contracture,
contractual,
oral contract,
contractually,
void contract,
subcontractor,
sales contract,
contract clause,
contractility,
social contract,
service contract,
futures contract,
written contract,
contractibility,
long-term contract,
breach of contract,
muscle contraction,
bilateral contract.