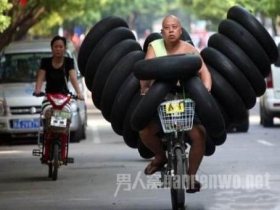 Random good picture Not show
(1) Conditions in Kursk town seemed propitious for an anti-Bolshevik armed peasant uprising in October.
(2) As in Kursk guberniia, the classical three-field system prevailed, but there was more variety.
(3) In Kursk guberniia the telephone system was a subject for derision.
(4) This practice was very widespread in Kursk as opposed to the Smolensk guberniia.
(5) At the Kursk station, women in peasant headscarves squat on the floor selling bunches of hot tasting radishes encrusted with soil.
(6) According to the salvage plan, Kursk will be secured beneath a number of specially designed pontoons to be ferried to a dry dock in Murmansk, the base of Russia's Northern Fleet, for examination.
(7) During the Kursk battle, German units fought in several towns and cities.
(8) The operation to raise the Kursk is scheduled to begin in about two weeks.
(9) Das Reich used the Kursk marking for many months after the summer campaign.
(10) Kursk was the biggest tank battle of all time, Pamela(http://Sentencedict.com), the true turn of the war.
(11) An outstanding example of peasant political particularism had occurred in 1921 in the Tambov guberniia bordering on Kursk.
(12) They had averaged less than 20 acres, whereas in Kursk guberniia heavily populated and extensive communes prevailed.
(13) Which of these conflicting sides of the country will prevail became a matter of intense conjecture after the Kursk disaster.
(14) No such claim could possibly be made for the Smolensk, Kursk, or Poltava gubernii.
(15) More striking still was the failure of the Green movement to link up with Kursk or any other neighbouring area.
(16) Fifth Fleet spokesman said that at 1:00 on the 20th or so, "Hartford" Kursk and "New Orleans" amphibious landing ship collided in New Orleans, killing 15 submarine crew was slightly injured.
(17) Mr. Berezovsky's ORT television channel lambasted Mr. Putin over his handling of the Kursk nuclear-submarine disaster.
(18) How could this happen to a giant submarine like Kursk?
(19) At the same time, Field Marshal Erich von Manstein's Army Group South would strike northwards to link up with Model's men, trapping the Soviet defenders holding the line west of Kursk.
(20) On August 12, 2000 , the Russian submarine , Kursk, was participating in a military exercise.
More similar words:
kurd,
kuru,
kurta,
kurdish,
kurtosis,
kurdistan,
bearskin,
water ski,
water-ski,
deerskin,
water skin,
underskirt,
water-skiing,
roller skate,
roller-skate,
novosibirsk,
out of a clear sky,
roller skating,
appendicular skeleton,
ours,
yours,
helter-skelter,
hours,
tours,
curst,
curse,
hurst,
ursus,
scours,
wurst.