Synonym:
articulatio genus,
genu,
human knee,
knee joint,
stifle.
Similar words:
kneel,
need,
needle,
pioneer,
nominee,
engineer,
pioneering,
engineering.
Meaning: [nɪː] n. 1. hinge joint in the human leg connecting the tibia and fibula with the femur and protected in front by the patella 2. joint between the femur and tibia in a quadruped; corresponds to the human knee 3. the part of a trouser leg that provides the cloth covering for the knee.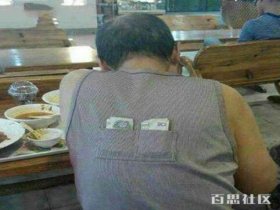 Random good picture Not show
1, It is at our mother's
knee
that we acquire our noblest and truest and highest , but there is seldom any money in them.

2, Education commences at the mother's
knee
, andevery word spoken within the hearsay of children tends towards the formation of character.

3, He danced the child on his knee.
4, She tried to cure the pain in my knee by putting manual pressure on the joint.
5, A recurring knee injury may have impaired his chances of winning the tournament.
6, Lucy had a bandage round her knee.
7, He will receive physiotherapy on his damaged left knee.
8, He cried because he had hurt his knee.
9, I hit my knee on the corner of the table.
10, I felt a twinge in my knee.
11, He's snapped a ligament in his knee.
12, He ground his knee into the man's stomach.
13, He felt a sharp pain in his knee.
14, He will require surgery on his left knee.
15, A sharp tap on the knee usually causes an involuntary movement of the lower leg.
16, He fell down and grazed his knee.
17, A knee injury forced her to withdraw from the competition.
18, He is recovering from a knee injury.
19, He tripped and fell over[sentencedict.com],(http://sentencedict.com/knee.html) grazing his knee.
20, I fell and grazed my knee.
21, Marcello sat on his knee and gabbled excitedly.
22, She required surgery on her right knee.
23, The old man disjointed his knee when he fell.
24, She sewed a patch onto the knee of the trousers.
25, In desperation, Mrs. Jones submitted to an operation on her right knee to relieve the pain.
26, We put some ointment and a bandage on his knee.
27, We had to scratch two players from the team because of damaged knee joints.
28, I crashed into a street light and hurt my knee.
29, She fell and got a nasty bang on the knee.
30, 'Don't you worry about any of this,' she said patting me on the knee.