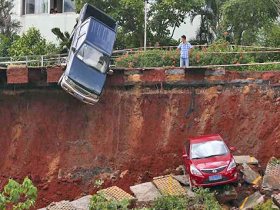 Random good picture Not show
1 Things don't look very hopeful for John Brown in the presidential elections, but he's still in with a fighting chance.
2 John Brown gave his all in the struggle for freedom.
3 By the way, do you know each other? John Brown, Susan Smith.
4 John Brown, Mp, was named by the speaker and suspended.
5 JOHN BROWN : What about jigsaw puzzle design for visually handicapped?
6 John Brown: Diversify and Conquer The taciturn 67 - year - old of Stryker Corp. picks his words carefully and uses them sparingly.
7 John Brown had too small an income to support his family.
8 In 1859,(www.Sentencedict.com) abolitionist John Brown led a group of about 20 men in a raid on Harper's Ferry.
9 John Brown and his associates were tried for conspiring to overthrow the slave states.
10 John Brown, Sue Smith, Bill Thomas , Connie Wilson.
11 Hello? This is John Brown speaking. Is Mr Doner in?
12 John Brown was the latest in a series of surrogate father figures in Victoria's life.
13 Yes marvelous. I love John Brown ? ? s movies.
14 Please let me introduce myself. My name is John Brown . Ia businessman from Canada.
15 "No, no, my old friend Peter, " said John Brown. "I have house room for you and Tabby, and a safe vault for the chest of treasure.
16 Characteristically, he raise money for John Brown and remained an ally, even while opposing his friend's violent raid on Harper's Ferry in 1859.
17 My name is John Brown. I have an appointment with your manager for 9 o'clock.
18 John Brown was executed on December second, eighteen fifty-nine.
19 Susan Hilldon and John Brown.
20 My name is John Brown.
21 William Forsyth began it before he sold out, with the help of John Brown, of all people.
22 For our own part, we prefer martyrdom to success. John Brown is greater than Washington, and Pisacane is greater than Garibaldi.
23 The second project was awarded via contracting engineer, CB & I John Brown ( London ) Ltd.
24 Ms. Carrie Jones , allow me to present our guest of honor, Mr. John Brown.
25 This week in our series, we tell what happened to John Brown after he seized Harpers Ferry.
26 This week in our series, we continue the story of John Brown and his raid on Harpers Ferry.
27 One day in October of eighteen fifty-nine, Americans were shocked by news of an attack led by John Brown.
More similar words:
john,
king john,
john locke,
john smith,
john adams,
john glenn,
john marshall,
andrew johnson,
lyndon johnson,
john wilkes booth,
john maynard keynes,
john d. rockefeller,
john foster dulles,
lyndon baines johnson,
unbroken,
pawnbroker,
chicken broth,
brown,
brow,
brown out,
browse,
brownie,
brownout,
browned,
lowbrow,
eyebrow,
browser,
browned off,
highbrow,
brownnose.