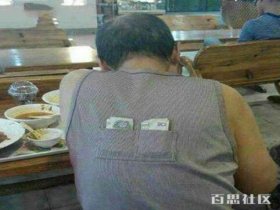 Random good picture Not show
1. Her hair was jet-black, her lips ruby-red and her skin as white as snow.
2. I was born with jet-black hair.
3. His jet-black eyes stare out from hand-painted murals or photographs mounted in every shop, school and office in the country.
4. Tall and slender, with pale skin and jet-black hair, she was less outgoing than her older sister.
5. The eyes had become a jet-black bar that flamed.
6. Certainly with his long, jet-black, forked beard, he looked the part.
7. Her eyes wide and solicitous and framed by jet-black lashes I made thick and long by trimming the ends every few months.
8. She had beautiful jet-black hair.
9. Now everything was jet-black and fiery red.
10. Her jet-black thin hair was pulled back with a bun at the end.
10. Wish you can benefit from our online sentence dictionary and make progress every day!
11. Many of my own aunts still have jet-black hair even at the age of seventy!
12. Under a tuft of jet-black hair over his forehead they could see a curiously shaped cut, like a bolt of lightning.
13. A head of jet-black long hair draws a graceful arc through the air.
14. Her keep a jet-black hair, painted with fashionable French manicure, makeup fine, ineloquent.
15. But one sandy desert hillside shines jet-black.
16. NGC 1999 shows a remarkable jet-black cloud near its center, located just to the right and lower right of the bright star.
17. It was jet-black with a crimson wattle, and it seemed unaware that it was in New York City. In classic barnyard fashion, it was scratching, pecking and clucking.
18. At six foot six, Tesla was a commanding figure, clean-cut and wiry, his jet-black hair parted in the middle.
19. She was attractive in a plump, slovenly way, with a mass of jet-black curls, dark eyes and brown skin.
20. In principle, the play should be more sinister and much funnier in its jet-black way than this version allows.
21. Jagged fronds of tropical ferns once growing in muddy swamps are pressed between jet-black layers of coal .
22. An unusually tall man in a slick grey suit uncoiled onto the sidewalk, pausing to adjust a jet-black ponytail against the nape of his neck.
23. President Zine El Abidine Ben Ali stands erect and unsmiling, sports a helmet of implausibly jet-black hair and wears a long dress-coat, studded with medals.
24. A great many old people came and knelt around us and prayed, old women with jet-black faces and braided hair, old men with work - gnarled hands.
25. It Gets Rid Of Oil, For Dandruff Allaying Inflammation Sterilizing, Improving, Making Hair Jet-Black, Boosting Hair Growing.
26. He sits on a chair in a windowless laboratory and cradles a large rock, or core, of jet-black flint in his left hand.
27. "I lived through 30 years of dictatorship, " Mueller, with jet-black hair, striking blue eyes and bright red lipstick, told a packed news conference. "There are lots of others who didn't make it."
28. It was the size of a collie dog with jet-black head and tail. He leapt away and made off into the fields.
29. Theembedded brass filigree describing the circles of the Trinity, surrounds a cabochon of jet-black.
30. Elegantly styled Ming furnishings seem to break free from the jet-black stone in a Michelangelesque sculptural manner.
More similar words:
jet black,
wet blanket,
a wet blanket,
black,
blackout,
blacken,
black out,
blacktop,
blackleg,
black tie,
blackball,
black dog,
black sea,
blacking,
black eye,
black hand,
black box,
black cat,
blacklist,
black bean,
blackness,
black mark,
blackface,
in the black,
black list,
black sheep,
blackened,
black swan,
blackbird,
coal black.