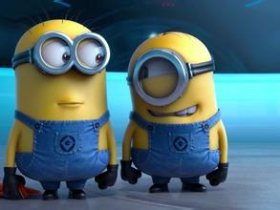 Random good picture Not show
1. Priscilla's hair was dyed jet black.
2. An emaciated fellow with jet black hair, thin lips and large brooding eyes caught the friar's eye.
3. The best material is jet black, pure glass, free from bubbles or other imperfections.
4. A woman was exercising a troupe of jet black greyhounds.
5. She stared calmly back, her jet black hair escaping from underneath the wimple.
6. The horse stood sixteen hands high, its jet black coat gleaming in the sunlight.
7. The jet black plumage, highlighted with buff-coloured wings and a chestnut - coloured back and tail, is set off by the striking red feet and face, and yellow bill.
8. I want to dye my hair jet black.
9. In fact, he was jet black without a spot of white.
10. Will it wash away this jet black feeling?
11. A ferocious face and a jet black muzzle , a muffling muzzle of long pistol.
11. Wish you can benefit from our online sentence dictionary and make progress day by day!
12. Will it wash away this jet black now?
13. The sky jet black with oil - fire smoke.
14. Now, any kitten with tufts or streaks of white hair on an otherwise jet black coat will be ignored.
15. The horse was a magnificent creature with a gleaming jet black coat.
16. She could even see it in this thing, the pallor of it, the fine dust of jet black fur.
17. He is also very handsome with his blue eyes and jet black ( or blonde ) hair.
18. And as she bathed in their blood, it gradually turned from deep red to jet black.
More similar words:
wet blanket,
black,
black out,
blacken,
black hand,
blacking,
blackleg,
blackness,
black list,
black sheep,
blackface,
black hole,
blacklist,
blackmail,
in the black,
blackboard,
black horse,
blackberry,
blacksmith,
black magic,
black panthers,
black and blue,
black market,
blackcurrant,
black economy,
black and white,
point-blank,
get back,
set back,
setback.