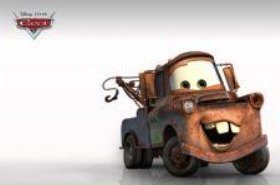 Random good picture Not show
(1) He socked his opponent on the jaw.
(2) The pain in her jaw had come back.
(3) The two women jawed together all day about their children.
(4) A muscle in his jaw pulsed angrily.
(5) He had a firm, square jaw.
(6) He has a strong square jaw.
(7) He was being cheeky, so I gave him a smack on the jaw.
(8) His jaw jutted stubbornly forward; he would not be denied.
(9) The antelope could not escape the crocodile's gaping jaws.
(10) He punched him on the jaw.
(11) People say that a strong square jaw is a sign of firm.
(12) My fist glanced off his jaw.
(13) He thought for a moment, stroking his well-defined jaw.
(14) He hit me square on the jaw.
(15) I met Jane and we had a good jaw over lunch.
(16) He was saved from the jaws of death.
(17) "I'm never going back to him, " she said, setting her jaw firmly.
(18) The 28-year-old striker was in court last week for breaking a rival player's jaw.
(19) He gave him a right-hander on the jaw and knocked him unconscious.
(20) Tom's jaw muscles had gone into spasm .
(21) The tall lantern jawed villain in top hat and tails plays an organ.
(22) I'm gonna enjoy killin'these slack - jawed daffodils!
(23) She jawed him for making an exhibition of himself, scolding as though he were a ten - year - old .
(24) The color of the big - jawed face was high.
(25) The professor jawed the lazy students.
(26) Jawed vertebrates have the ability to form specific antibodies response to many foreign substances.
(27) If the islands where they lived did contain strong jawed predators, such as hyaenas, their heads would make a crunchy snack. Sentencedict.com
(28) Drago cleared the last three colours in the decider after McCulloch had jawed a straight forward blue.
(29) He was tall, with a strikingly handsome, square - jawed face and a strong athletic build.
(30) "These six candidates are better than the real candidates because they talk about platforms and have a vision for what needs to be done, " says presenter Jawed Jurat.
More similar words:
sawed,
awed,
flawed,
thawed,
clawed,
outlawed,
overawed,
jaw,
jaws,
jawbone,
lockjaw,
jawbreaker,
awe,
jawaharlal nehru,
drawer,
drawers,
seaweed,
awesome,
overawe,
in awe of,
sacagawea,
awestruck,
once a week,
a wet blanket,
awe-inspiring,
law enforcement,
chest of drawers,
wed,
owed,
sowed.