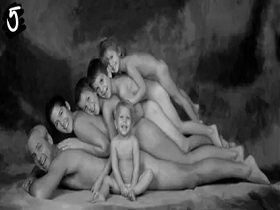 Random good picture Not show
1. His remarks irritated me a little.
2. John was getting irritated by all her questions.
3. She was deeply irritated at being thwarted.
4. Some ants eject formic acid when irritated.
5. John was irritated by drivers parking near his house and causing an obstruction.
6. Francis smiled agreement, irritated by the obviousness of his answer.
7. Who has irritated you?
8. Lisa was irritated by the slovenly attitude of her boyfriend Sean.
9. His peremptory tone of voice irritated everybody.
10. Jim is irritated enough now; don't blow the coals too much or we shall have an explosion of anger from him.
11. It irritated him to have to sit impotently in silence.
12. She was getting more and more irritated at his comments.
13. At first my contact lenses irritated my eyes.
14. She was moody at times and easily irritated.
15. His words irritated me.
16. He was slightly irritated by her forgetfulness.
17. "How can that be?" asked Hunt, irritated by the obscurity of Henry's reply.
18. Her throat and eyes were irritated.
19. She was unaccountably irritated.
20. Her high voice really irritated Maria.
21. Ben began to get increasingly irritated by/at her questions.
22. Who are you irritated with?
23. She found herself irritated by the interviewer's mincing way of asking questions.
24. The coarseness of the cloth irritated her skin.sentencedict.com/irritated.html
25. Skin is easily irritated, chapped, chafed, and sensitized.
26. It was the pettiness of their arguments that irritated her.
27. He was irritated by their perpetual complaints.
28. His bright and breezy manner sometimes irritated people.
29. Whilst I used to laugh it off, I'm now getting irritated by it.
30. I patted the top of her head in the condescending way I knew irritated the hell out of her.
More similar words:
premeditated,
authoritative,
agitate,
hesitate,
meditate,
facilitate,
irrigation,
territory,
heritage,
britain,
habitat,
write down,
agitation,
curriculum vitae,
limitation,
invitation,
qualitative,
exploitation,
precipitation,
rehabilitation,
state,
prestidigitation,
estate,
dictate,
related,
educated,
isolated,
defeated,
unabated,
permeated.