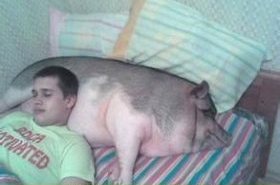 Random good picture Not show
1) The size and length of an irrigation ditch depend critically on the number of people who use it.
2) At dusk they established a perimeter along the irrigation ditch just outside Thuan Yen.
3) Didn't you see an irrigation ditch over there?
4) The drainage and irrigation ditch system should be combined with roads and protection forest.
5) With this irrigation ditch, we don't have to worry about irrigating the crops any more.
6) He was digging an irrigation ditch around a rice paddy, contemplating which tool was more effective, a hoe or a shovel.
7) With this irrigation ditch, we do not have to worry about irrigating the crops any more.
8) The main irrigation ditch of the quality-oriented education in the technical school is the teaching instruction and the practice.
9) When it ended, he found himself in the slime at the bottom of an irrigation ditch.
10) Gravel and silt, washed down the mountainside, are clogging his irrigation ditch.
11) Several species are regarded as troublesome weeds in rice fields and irrigation ditches.
12) Somewhere between the cemetery and the sweetgum tree I missed a turn,(http://sentencedict.com/irrigation ditch.html) which is how my little Suzuki Jeep ended up in that irrigation ditch.
13) Suddenly he saw water pouring out of a hole in the wall of an irrigation ditch.
14) As they neared the grape hut, the patrol waded through an irrigation ditch.
15) I was what, nine years old and they found Earl dead in a irrigation ditch .
16) In the first few days, we had to get our cooking water from an irrigation ditch.
17) The cement bridge passed by, and the muddy waters of the irrigation ditch from the days when the gringos diverted the river to bring it to the plantations.
18) The ducks spend most of their time in the nearby irrigation ditch, so they are easy to keep and inexpensive to feed.
19) There is abundant selling working experience, with making the ability of the irrigation ditch of guest's customer alone.
More similar words:
irrigation,
irrigate,
irrigator,
irrigable,
ligation,
condition,
avigation,
in condition,
conditioned,
conditioner,
conditions,
mitigation,
obligation,
navigation,
fumigation,
litigation,
irritation,
recondition,
conditional,
instigation,
colligation,
castigation,
bad condition,
air-condition,
conditioning,
precondition,
conditionally,
unconditioned,
navigational,
tubal ligation.