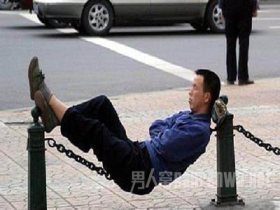 Random good picture Not show
1. I found out about the bombings from/on the Internet.
2. The software enables you to access the Internet in seconds.
3. The company provides cheap Internet access. In addition, it makes shareware freely available.
4. You can find all kinds of information on the internet.
4. Sentencedict.com is a online sentence dictionary, on which you can find nice sentences for a large number of words.
5. The popularity of the Internet has soared.
6. The Internet is the largest computer bulletin board in the world.
7. Internet connections through conventional phone lines are fairly slow.
8. You can download many free sofwares from Internet.
9. Many, perhaps all, Internet stocks are hugely overvalued.
10. Frankly, I think the Internet is overrated.
11. Some Internet firms have suffered a painful reversal of fortune .
12. The firm uses electronic filters to prevent workers from accessing the Internet.
13. She likes to go on the Internet in the evenings.
14. The difference between internet and reality is so incredible.
15. Surfing the Internet is fun, but it's also a time waster.
16. You can pay bills over the Internet. Additionally, you can check your balance or order statements.
17. Travellers can check their email at the Internet cafe in the square.
18. Clients are not charged by the minute but given unmetered access to the Internet for a fixed fee.
19. The Internet, to my mind, represents information exchange at its best.
20. The results will be posted on the Internet.
More similar words:
Internet,
Internet Worm,
internet site,
internet explorer,
internet protocol,
Internet Relay Chat,
netting,
interne,
internee,
wire netting,
internal auditing,
internecine,
international marketing,
AlterNet,
international monetary fund,
interacting,
interesting,
international monetary system,
getting,
letting,
interpreting,
intersecting,
intercepting,
interrupting,
computer network,
internal financing,
wetting,
petting,
betting,
setting.