Synonym:
arbitrate,
encroach,
intercede,
interrupt,
intervene,
intrude,
meddle,
mediate,
referee,
umpire.
Similar words:
interfere in,
interfere with,
interest,
painter,
Internet,
interact,
internal,
interval.
Meaning: ['ɪntə(r)'fɪr /-'fɪə] v. 1. come between so as to be hindrance or obstacle 2. get involved, so as to alter or hinder an action, or through force or threat of force.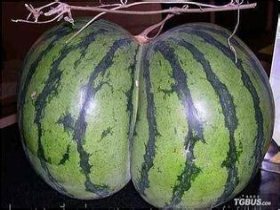 Random good picture Not show
1. The authorities did not interfere with us.
2. Don't interfere in what doesn't concern you.
3. You must not let your personal reactions interfere with your professional judgement.
4. I never interfere in his business.
5. The trees interfere with the view.
6. It's their problem and I'm not going to interfere.
7. Do not let what you cannot do interfere with what you can do.
8. He tries not to let business interfere with his home life.
9. Don't interfere in matters that do not concern you!
10. They complain that the monstrous edifices interfere with television reception.
11. Emotional problems can seriously interfere with a student's work.
12. Never let the demands of tomorrow interfere with the pleasures and excitement of today.
13. I have the right to interfere.
14. Why does he always interfere in others' affairs?
15. She had no right to interfere in what was plainly a family matter.
16. Complete absorption in sport will interfere with your studies.
17. "Under no circumstances should a strong nation interfere in the internal affairs of another one, "he argued back at the debate.
18. Smoking and drinking interfere with your body's ability to process oxygen.
19. Some people think the Church shouldn't interfere in politics.
20. The judge cannot interfere directly in these proceedings.
21. No liquids are served with meals because they interfere with digestion.
22. She was resentful of anybody's attempts to interfere in her work.
23. He does not want to interfere in the internal affairs of another country.
24. If you try and interfere in my life, I'll leave.
25. The courts are reluctant to interfere in these matters.
26. We take the view that it would be wrong to interfere.
27. I wanted to put the meeting over until Sunday so as not to interfere with my work.
27. Sentencedict.com try its best to gather and make good sentences.
28. Any disease which undermines a man's general health will interfere with his sperm production.
29. Well, there's gratitude for you! Here am I trying to help and you tell me not to interfere!
30. Kent must be kept out of this affair. He'll interfere and tries to have an oar in everyman's boat.
More similar words:
interfere in,
interfere with,
interest,
painter,
Internet,
interact,
internal,
interval,
interior,
interview,
interrupt,
enter into,
interpret,
in terms of,
at intervals,
interaction,
intervention,
international,
interpretation,
at regular intervals,
differ from,
different,
reference,
difference,
conference,
preference,
butterfly,
make a difference,
intent,
intend.