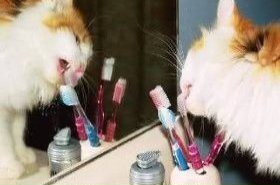 Random good picture Not show
1. Inkstone Consulting is an executive search and consulting firm offering recruitment services and strategic staffing solutions.
2. There's an Inkstone Pool built in Qing Dynasty at the foot of Mount Ao.
3. Your brush and inkstone properly placed.
4. Around the inkstone there is a circle of double lip mouth.
5. Kaitewei Company Have one team who manages inkstone getting rich producing detecting selling all - direction - caliber talented person.
5. Wish you can benefit from our online sentence dictionary and make progress every day!
6. The inkstone box has first - class ground ink in it.
7. On the inkstone often the paragenesis grain dizzies, enters the water variegated.
8. Unfortunately by the Qing Dynasty (1644-1911), the craft of kilning the once famous Chengni inkstone had already lost its heritage due to various reasons.
9. Hey, Daniel, do you know brush, ink, paper and inkstone?
10. We have a quarry. And we have good skills, advanced polishing equipment, production of all kinds of tea service, wine cups, tea tray, inkstone , ashtray and cultural stone.
11. This hot-tempered, fearless little scamp had watched indifferently while One of Jin Rong's friends hurled an inkstone at Mingyan.
More similar words:
inkstand,
thanks to,
bank stock,
prankster,
flank steak,
bank statement,
jinks,
links,
hijinks,
pink slip,
methinks,
forty winks,
high jinks,
bookstore,
new york stock exchange,
lock stock and barrel,
stone,
histone,
stoned,
stoner,
stong,
stony,
stonewall,
piston,
rest on,
boston,
sandstone,
gallstone,
stone age,
gemstone.