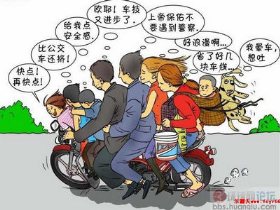 Random good picture Not show
1. On the tallboy was an inkstand with four wells, a squat bottle of ink in each.
2. Is this an inkstand?
3. He opened the inkstand to write a poem.
4. On a table lay a pen[Sentencedict.com], a leaden inkstand and paper.
5. A classic Chinese inkstand and writing brush share his heavy patio desk with several sheets of recently completed calligraphy.
6. The feather pen laughed at the inkstand.
7. 'Never!' said the Queen furiously, throwing an inkstand at the Lizard as she spoke.
8. There was an inkstand on the desk in a poet's room.
9. The inkstand told this to a feather pen and other writing materials.
10. On a table lay a pen, a leaden inkstand and paper, provided in the event of possible reports and the orders of the night patrols.
11. Never!'said the Queen, furiously, throwing an inkstand at the lizard as she spoke. "
12. Neither the inkstand nor the feather pen could recognize that their abilities were all precious until then.
13. The inkstand had no idea what was inside of her.
14. "That is what you have got, madam, " said the pen to the inkstand, when the two were alone again.
15. "There never was such a cross family!" cried Jo, losing her temper when she had upset an inkstand , broken both boot lacings, and sat down upon her hat.
16. Its blackness has no connection with the sublime blackness of the inkstand.
17. The feather pen said that the only thing the inkstand can do is give him ink. They kept arguing.
18. Near Grantaire, an almost silent table, a sheet of paper, an inkstand and a pen between two glasses of brandy, announced that a vaudeville was being sketched out.
19. "Yes, what I gave you to write, " retorted the inkstand. "That was a cut at you because of your conceit.
20. Painter but everywhere to catch him, and finally caught him under the bed and into the inkstand Lane.
More similar words:
thanks to,
pink slip,
backstage,
instantaneous,
stand,
stand out,
stand by,
stand for,
stand up,
stand on,
stanza,
stance,
distant,
mustang,
instant,
standard,
taxi stand,
constant,
substance,
bystander,
instance,
stand up to,
stand back,
distance,
withstand,
stand up for,
standpoint,
music stand,
stanchion,
assistant.