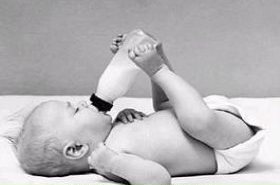 Random good picture Not show
1. Infectious diseases can be acquired in several ways.
2. It was an infectious organism that he studied.
3. Her joy was so infectious that he momentarily forgot his own fears for the future.
4. Laughter is one of the most infectious expressions of emotion.
5. When a person has an infectious disease, he is usually isolated .
6. While you have this rash you are still infectious.
7. The man was declared infectious and his clothes and bed had to be fumigated.
8. Her infectious laughter had everyone smiling.
9. Flu is highly infectious.
9. Sentencedict.com is a sentence dictionary, on which you can find excellent sentences for a large number of words.
10. She radiates an infectious enthusiasm for everything she does.
11. Any infectious disease must be notified at once to the Health Ministry.
12. Those suffering from infectious diseases were separated from the other patients.
13. Infectious diseases are spreading among many of the flood victims.
14. What an infectious laugh she has!
15. Influenza is an infectious disease.
16. Infectious diseases are spread by airborne droplets.
17. Heavy drinkers are generally more susceptible to infectious diseases.
18. Health care delivery and earlier recognition of emerging infectious diseases are enhanced when susceptible populations are targeted for surveillance.
19. This can be infectious in small doses, and her catchy anthem, Finally, is pop at its most celebratory.
20. Estimated costs for some infectious agents are equally staggering.
21. The power of their positive thinking is infectious and pervades our daily working life.
22. Penicillin began a revolution in the treatment of infectious disease.
23. Five times more likely to die from infectious diseases and parasites; and Six times more likely to die from other diseases.
24. Before AIDS, many health care experts believed that large-scale infectious diseases were a thing of the past.
25. The source of infection may be a person who is incubating an infectious disease.
26. Timely recognition of emerging infections requires early warning systems to detect new infectious diseases before they become public health crises.
27. Activities i. Evaluate technologic aspects of food processing and water treatment that may promote infectious disease emergence.
28. Elsewhere in the world, according to World Health Organization statistics, both new and re-emerging infectious diseases are raging.
29. Accurate, efficient data transfer with rapid notification of key partners and constituents is critical to effectively addressing emerging infectious disease threats.
30. Immediate priorities should include improving facilities to deal with infectious agents that require high level microbiological safety precautions. iii.
More similar words:
infection,
infected,
disinfectant,
affection,
affectionate,
inflection,
factious,
fractious,
factitious,
fictitious,
effective,
effectively,
infelicitous,
effectiveness,
affectation,
the greenhouse effect,
punctilious,
section,
election,
sanctimonious,
selection,
direction,
injection,
objection,
captious,
correction,
convection,
connection,
collection,
inspection.