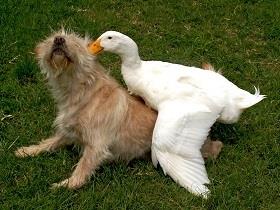 Random good picture Not show
1. Women with infectious hepatitis or schizophrenia have slightly more daughters than sons.
2. Epidemics of infectious hepatitis are prone to occur in institutions, and gamma globulin has been shown to protect against clinical infection in these circumstances.
3. In 1968, studies of infectious hepatitis in volunteers were reported.
4. Both infectious hepatitis and serum hepatitis vary in severity from non - icteric forms to acute fulminating cases.
5. The CAV-I is mainly caused the canine infectious hepatitis and encephalitis in bear and fox.
6. Infectious hepatitis is the most common of all serious infectious diseases in North America.
7. According to various surveys, they showed a rate of infectious hepatitis eight to twenty-five times higher than heterosexual males.
8. The chief reason for refusing donors was a history of disease, including malaria and infectious hepatitis, and of hypertension.
9. Pneumonia, tracheitis, bronchitis, gastroenteritis etc. caused by co-infections of bacteria and canine distemper virus, parainfluenza virus, infectious hepatitis virus, coronavirus.sentence dictionary
10. In addition, they were able to determine a three-dimensional map by analysis of infectious hepatitis B virus isolated from patient blood samples.
11. Exercise should be recognized as an equally important treatment modality of the infectious hepatitis.
12. By far the greatest risk associated with polluted drinking water is the spread of diarrhea, dysentery, cholera, and infectious hepatitis (hepatitis A).
More similar words:
infectious,
noninfectious,
infectiousness,
infectious agent,
infectious disease,
hepatitis,
hepatitis c,
hepatitis b,
hepatitis a,
infectious mononucleosis,
hepatitis a virus,
throat infection,
infection,
reinfection,
eye infection,
disinfection,
superinfection,
urinary tract infection,
cross infection,
viral infection,
virus infection,
fungal infection,
fictitious,
factitious,
fictitiously,
respiratory infection,
infective,
opportunistic infection,
infectivity,
upper respiratory infection.