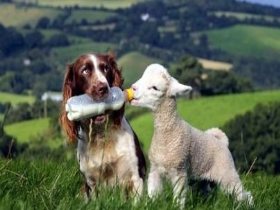 Random good picture Not show
1. For more than a week before the Inchon landing, the Allied forces used diversionary tactics by bombing nearby areas.
2. They arrived at the port of Inchon on the northwest coast.
3. We ~ ll arrive at Inchon International Airport in ten minutes. The local time is 8:10 p.m.
4. When we were waiting to transfer planes in Inchon,[sentencedict.com] we found a little shop where offers free traditional Korean costumes to try on.
5. We arrived at inchon is mainly to each island, it is actually a harbour, now is the playground, was jointly repeatedly landed place.
6. Obviously the ports at Inchon would be the natural target as the river through Seoul is not good sub territory.
7. I was in the Inchon landing that came in and devastated the North from behind.
8. War (1950); US forces landed at Inchon.
9. When the amphibious landing at Inchon reversed the course of the war in September, carrier aircraft were overhead and maintained air supremacy thereafter.
10. Inchon is 40 kilometers away from the border between South Korea and North Korea.
11. The vital section for the south to defend was the left flank, which protected the routes to Seoul and Inchon.
12. Now, as a battalion commander, he had done well at Pusan and Inchon.
13. Early in 1987 young chang instrument of Korea purchased the brand of Weber beginning to produce in the head office Inchon and exported all of the Weber pianos to every corner of the world.
14. Scheduled for 10 am the day before South Korea's Kimpo airport to 26 passenger flights grounded all went to Mokpo and Inchon and other places of the nine shipping routes and all of outages.
15. In September of nineteen fifty, Mac Arthur led the UN land and sea attack at Inchon, pushing the North Koreans back across the border.
16. Such movement would also expose the flanks, rear and supply lines of an advancing North Korean army to amphibious attack like the brilliant US landing at Inchon during the Korean War.
17. To blue-water war-fighters, all eager to point out that nobody has engaged in a contested landing since Okinawa or Inchon, China's amphibious platforms are insignificant.
More similar words:
honcho,
pynchon,
cinchona,
launch on,
head honcho,
archon,
march on,
touch on,
latch on,
catch on,
switch on,
cabochon,
chondral,
to each one,
for each one,
poncho,
pinch off,
anchor,
rancho,
chondroid,
catch on to,
dichondra,
chondroma,
chondrite,
chongqing,
broncho,
anchovy,
in chorus,
inchoate,
punch out.