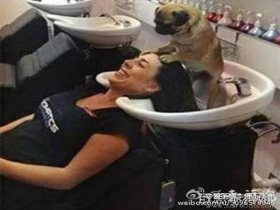 Random good picture Not show
1) Our goods compete in terms of product quality, reliability and above all variety.
2) The orchestra is unrivalled in terms of technical mastery and sheer vitality.
3) There is a substantial payback in terms of employee and union relations.
4) He referred to your work in terms of high praise.
5) Femininity is still defined in terms of beauty.
6) These resorts, like Magaluf and Arenal, remain unbeatable in terms of price.
7) You can't just look at it in terms of the immediate problem. You've got to see it in a wider context.
8) The book is well organized in terms of plot.
9) The data is limited in terms of both quality and quantity.
10) He referred to your work in terms of high praise/in flattering terms.
11) In terms of experience, she definitely had the edge over the other people that we interviewed.
12) The project has been disastrous for the bank in terms of public relations.
13) Western countries enjoyed considerable advantages in terms of technology.
14) Some college courses are graded in terms of either a pass or a fail.
15) Where do things stand in terms of the budget?
16) He's talking in terms of starting a completely new career.
17) Success cannot be measured merely in terms of the size of your salary.
18) The cost in terms of human life was high.
19) There was certainly no difference between them in terms of intelligence.
20) Did the experiment find any differences in terms of what children learned?
21) It's a mistake to think of Florida only in terms of its tourist attractions.
22) The difficulty of a problem was defined in terms of how long it took to complete.
23) Canada has much to offer in terms of location and climate.
24) United should be thinking in terms of winning the European Cup.
25) In terms of price there's no comparison .
26) They have found that, in terms of both salary and career success[Sentencedict.com],[http://sentencedict.com/in terms of.html] the sky is the limit.
27) The differences in the children's achievements were not wholly explicable in terms of their social backgrounds.
28) The spreadsheet application is second only to word processing in terms of popularity.
29) It still can be argued that Japanese shares are overvalued in terms of the return they offer.
30) Whatever the objections to this sort of treatment, the gains in terms of the number of lives saved are substantial.
More similar words:
terms,
come to terms with,
painter,
interior,
interact,
interval,
Internet,
internal,
interest,
enter into,
interview,
interfere,
interpret,
interrupt,
interaction,
interfere in,
at intervals,
intervention,
interfere with,
international,
interpretation,
at regular intervals,
term,
long-term,
short-term,
intent,
intend,
intense,
in tears,
hunter.