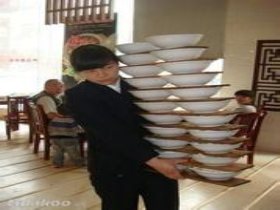 Random good picture Not show
1 The chairs were covered in some sort of plastic stuff.
2 He's involved in some sort of organized crime caper.
3 He wondered if Rosa was in some sort of trouble.
4 He was stationed at the Base in some sort of fake capacity.
5 He was engaged in some sort of altercation with the driver.
6 A third shows several naked men and women in some sort of wall painting.
7 We can speculate that the stone circles were used in some sort of pagan ceremony.
8 They would obtain that more readily if they were involved in some sort of community task force.
9 Fabio knew a blameless life when he saw one,(www.Sentencedict.com) but he nevertheless wondered if Rosa was in some sort of trouble.
10 I had a strange dream last night -- you and I were in some sort of tropical forest.
11 We do targeted integrity tests where we believe that an officer or a group of officers are engaged in some sort of serious misconduct or corruption.
12 It was obvious that I had become the pawn in some sort of top - level power play.
13 The idiot light went on, and I knew I was in some sort of trouble.
14 Suppose we wanted to add Business Process management (BPM) to the solution, such that when the message came in, it is stored in some sort of work queue for an editor to approve.
More similar words:
winsome,
in some way,
winsomely,
by some means or other,
in some respects,
mesomorphic,
insomuch,
insomnia,
lonesome,
awesome,
insomniac,
ransomed,
somatosensory,
tiresome,
wholesome,
gruesome,
insomnious,
and then some,
resort,
re-sort,
consort,
threesome,
burdensome,
unsorted,
meddlesome,
mettlesome,
unwholesome,
gruesomely,
tiresomely,
nettlesome.