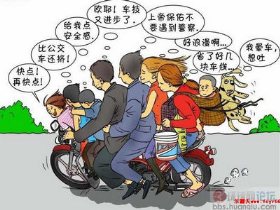 Random good picture Not show
1. These young men were enmeshed in difficulties.
2. Whenever the President is in difficulties, her spokesman is trotted out to face the press.
3. A ship is in difficulties off the coast of Ireland.
4. We could see that the swimmer was in difficulties.
5. Volatile and unpredictable exchange rates result in difficulties in interpreting the market's signals.
6. Never trust the advice of a man
in difficulties
.
Aesop

7. When we were in difficulties his sagacity and sangfroid were beyond doubt,(Sentencedict) as was his kindliness to his colleagues.
8. When we in difficulties or in low spirits, it won't turn its back.
9. I was in difficulties as a child, and have suffered all kinds of misfortune.
10. His firmness on his belief supported him in difficulties.
11. Whenever she was in difficulties, her friends always bent over backwards to help her.
12. The accident occurred long ago and they are in difficulties now in investigating what then happened.
13. When others are in difficulties, we should be generous to them.
14. Another 1,000 workers were laid off when the machinery plant was in difficulties.
15. You can always fall back on him when you are in difficulties.
16. She always leans on her parents for help when she is in difficulties.
17. From what I've read, the company seems to be in difficulties.
18. Most probably they were thrown into the sea to lighten the load when the ship found itself in difficulties.
19. Meanwhile, an easterly wind blew up and the fleet found itself in difficulties.
20. She never hesitates to help others when they are in difficulties.
21. You can always count on Bill for a pound or two when you are in difficulties.
22. You have to admit that you are, in fact, in difficulties.
23. Remember next time don't trust the advice of a man in difficulties.
24. They offered him the hand of fellowship when he was in difficulties.
More similar words:
financial difficulties,
in difficulty,
difficult,
difficulty,
difficultly,
with difficulty,
have difficulty,
without difficulty,
multicultural,
multiculturalism,
indifferent,
indifference,
indifferently,
vehicular traffic,
agricultural industry,
diffident,
diffidence,
diffidently,
royalties,
CASUALTIES,
multiethnic,
cultivar,
undifferentiated,
occultist,
cultivate,
occultism,
aviculture,
apiculture,
office supplies,
Indies.