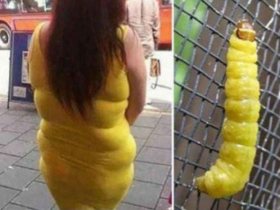 Random good picture Not show
1. Certainly the Imperium embraced a million china shops and more; much crockery could be wasted.
2. The skill with which Coenwulf conserved Offa's imperium, however, can obscure some fundamental shifts of emphasis.
3. Loyal subjects of the Imperium always feared hulks.
4. For the glory of the Imperium!
5. Tau auxiliary unit whose xenotype is unlisted in Imperium Archives.
6. Microsoft has gained imperium on OS market through its Windows products.
7. The image of a human imperium oppressing rest of nature is no mere metaphor.
8. " Par in parem imperium non habet " is an indisputable legal maxim in the world.
9. The Nabbanai Imperium had begun to turn in on itself.
10. In the main(Sentencedict.com ), they formed an element of order during the centuries of instability and uncertainty in the Imperium.
11. The sick spider at the heart of the web? Thus leaving the descendants of the cabal in charge of the Imperium?
12. Taking advantage of its remoteness from the administrative centre of the Imperium they had enslaved the native inhabitants.
13. Thus leaving the descendants of the cabal in charge of the Imperium?
14. Russia's far east has always been the most strategically vulnerable part of Moscow's fissiparous imperium, in what is the world's biggest country.
15. She begged the Maker to return, to save His children from the cruelty of the Imperium.
16. His will is omnipotent, extending across the million worlds that comprise his Imperium.
17. The blood of martyrs is the seed of the Imperium.
18. Horus saw it as his duty to save the Imperium and turned on his father.
More similar words:
bacterium,
imperil,
imperial,
imperious,
simpering,
imperialism,
imperiously,
imperishable,
triumph,
aquarium,
delirium,
triumphal,
terrarium,
auditorium,
moratorium,
triumphant,
opprobrium,
imperfect competition,
equilibrium,
triumvirate,
crematorium,
planetarium,
triumphantly,
disequilibrium,
compendium,
impel,
whimper,
impend,
impede,
impetus.