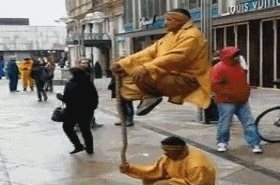 Random good picture Not show
1. English is a language abounding with idiomatic expressions.
2. 'To pull a face' is an idiomatic expression.
3. "Bite the bullet" is an idiomatic expression that means to accept something unpleasant without complaining.
4. Catch cold " is an idiomatic expression. "
5. At the same time. based on the idiomatic expression, the"abstracted"word is appropriately amplified and extended in the translation to reproduce the original information faith...
6. An idiomatic expression in one language could sound completely stupid when translated word for word into another.
7. Do not use obscenities, slang or too many idiomatic expression when using an interpreter.
8. In our reading we should always be alert for idiomatic expressions.
9. This article is easy to understand except for some idiomatic expression _ rs.
10. While a more straightforward word choice might have been preferable ("wind power can generate enough electricity"),[Sentencedict.com ] the idiomatic expression enlivens the sentence.
More similar words:
mathematical expression,
algebraic expression,
expression,
expressions,
expressional,
expressionless,
expressionism,
expressionist,
gene expression,
self-expression,
idiomatic,
facial expression,
beyond expression,
verbal expression,
idiomatical,
idiomatically,
numerical expression,
expressive,
expressiveness,
expressible,
inexpressive,
expressively,
inexpressible,
inexpressibly,
diplomatic mission,
impressionistic,
automatic transmission,
oppression,
repression,
impression.