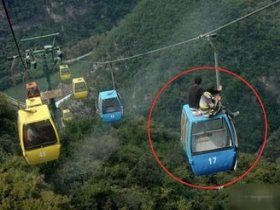 Random good picture Not show
1. Hyperuricosuria, with or without hypercalciuria, occurs in 10 to 20 percent of patients with calcium stone formation.
2. Frequently, hypercalciuria and kidney stones are the presenting complaint.
3. Thiazide diuretics can be used to reduce hypercalciuria caused by calcium and vitamin D therapy.
4. Hypercalciuria was considered as a secondary condition when ( It was ) associated with familial renal tubular acidosis.
5. If hyperparathyroidism lead to hypercalciuria , causing urinary tract stones.
6. This is often associated with hypercalciuria.
7. Calcitriol was associated with a higher risk of hypercalciuria.
8. Immobilization produces increased bone resorption resulting in hypercalcemia and hypercalciuria, and is particularly severe in young persons.
9. Administration of calciferol to patients in excess of their daily requirements can cause hypercalcemia, hypercalciuria and hyperphosphatemia.
10. Thiazide diuretics can be used to reduce (or prevent) hypercalciuria caused by calcium and vitamin D therapy.
11. The most common metabolic abnormality was hypocitraturia,(sentencedict.com) followed by hypercalciuria.
12. OBJECTIVE To observe the therapeutic effects of sulindac(a new type of NSAIDs)on experimental hypercalciuria and to clarify its pharmacological mechanism.
13. Objective To study the clinical features and the relationships between urinary stones and idiopathic hypercalciuria (IH).
More similar words:
hypercalcemia,
calcium,
calcium oxide,
calcium carbonate,
hypercapnia,
hypercritical,
bacteriuria,
calcify,
calcite,
mercalli scale,
calcitonin,
calcination,
recalcitrant,
calcification,
recalcitrance,
decalcification,
undercarriage,
electrical circuit,
intercalate,
mercurial,
hypocalcemia,
intercalation,
burial chamber,
hypercholesterolemia,
hypochondriacal,
familial hypercholesterolemia,
hyper,
hype,
hype up,
beer can.