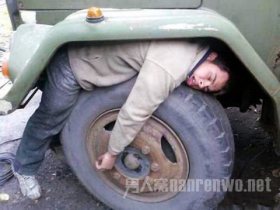 Random good picture Not show
1. One cause of floaters is hyaloid artery which carried blood to your eyes.
2. One cause of floaters is the hyaloid artery which carried blood to your eyes.
3. Remained posterior hyaloid membrane is a common complication of PPV surgery, and it usually occurs in patients with PDR, RRD without obvious PVR, and early traumatic vitreous hemorrhage.
4. The posterior hyaloid membrane attached well in 30 eyes.
5. Results The herniated tissues were found to be retina in 4 cases, ciliary tissue in 1 case, retina and ciliary tissue in 1 case, uvea in 1 case, and hyaloid tissue in 13 cases.
6. It has been shown that neither fresh RBCs nor ghost cells could pass through an intact hyaloid face.
7. Thus the existence of congenital rents of the anterior hyaloid membrane or vitreous degeneration causing discontinuities in the anterior hyaloid face is implicated.
8. Objective To evaluate the effect of posterior continuous curvilinear capsulorhexis(PCCC) with initial tearing method on the integrity of anterior hyaloid membrane.
9. The clinical history of a patient with ghost cell glaucoma usually includes an event likely to have disrupted the anterior hyaloid face, such as cataract extraction, vitrectomy, or trauma.
More similar words:
hyaloplasm,
haloid,
alkaloid,
hyaline,
hyaluronic acid,
hyaline cartilage,
ploidy,
keloid,
colloid,
cycloid,
haploid,
diploid,
myeloid,
tabloid,
amyloid,
euploid,
metalloid,
celluloid,
polyploid,
cycloidal,
colloidal,
mongoloid,
paraboloid,
epicycloid,
tetraploid,
polyploidy,
aneuploidy,
play along,
amyloidosis,
heteroploid.