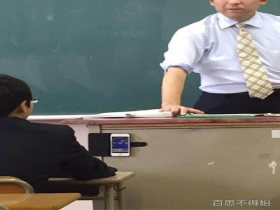 Random good picture Not show
1. We hunkered down round the campfire, toasting marshmallows.
2. Betty hunkered down on the floor.
3. I hunkered down, ignoring the funny looks from passers-by.
4. The press have hunkered down for the night outside the palace, waiting for news of the royal birth.
5. He hunkered down and rode out the storm.
6. Lamar Alexander, who spent Monday hunkered down in strategy sessions at his Nashville headquarters.
7. He hunkered down beside her just as a flaming beam from the ceiling crashed to the ground only inches away.
8. Fergus walked on his heels, still hunkered down, across the room, eyes and gun pointed towards the plasterboard ceiling.
9. But there he was, already hunkered down, six carefully selected marbles from the others' collection, at his side.
10. He placed his sales calls hunkered over, head under his desk.
11. Locked out of the limelight, the trio hunkered down in a recording studio.
12. Consumers and businesses alike have hunkered down.
13. Hospital trips were halved when kids were hunkered down with Harry.
14. "Leader" Muammar Gadaffi is hunkered down in Tripoli[sentencedict.com], defended by army units from his tribe and mercenaries from black Africa.
15. It'seemed that at the blast Pooch had hunkered down and begun to whine and shake.
16. He remains hunkered down in Tripoli, defended by army units from his tribe and mercenaries from black Africa who have no problem shooting down demonstrators.
17. The junta hunkered down for talks in Naypyidaw.
18. A squad of six Elites was ahead(sentencedict.com), hunkered behind a tangle of ducts.
19. Several little boys hunkered down in the yard, playing cards.
20. Hunter pair emerged and they hunkered down behind their overlapping battle plate shields.
21. The children hunkered down to protect themselves from the sandstorm.
22. To talk, they often got down on their haunches and hunkered.
23. I often started the evening at a favorite water hole where I hunkered down by the edge and made myself a fixture in the landscape.
24. The dozen or so team members here are wet, cold and frazzled, hunched over laptops in a makeshift lean-to or hunkered down in a van.
More similar words:
hunkered down,
hunker,
hunker down,
blinkered,
bunker,
spelunker,
bunker hill,
coal bunker,
whiskered,
knackered,
checkered,
mary baker eddy,
hunk,
thunk,
chunk,
chunky,
junket,
unkept,
sunken,
unkempt,
drunken,
flunkey,
shrunken,
drunkenly,
canker,
drunkenness,
banker,
ranker,
honker,
sinker.