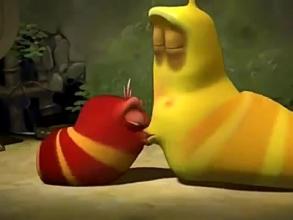 Random good picture Not show
1. During the 1980s monster publishing houses started to swallow up smaller companies.
2. The second house starts at 8 o'clock.
3. The whole house started to shake.
4. Council houses started immediately behind Woolworth's. Victorian terraces butted up to the side of Marks and Spencer's.
5. Eventually the houses started, and the street lamps, shining yellow on the wet pavements.
6. The government said housing starts climbed 5. 7 percent in November, more than the 0. 6 percent gain anticipated.
7. One- and two-bedroom bungalows are priced from £47,995, while two-bedroom terraced houses start from £54,(sentence dictionary)950.
8. New housing starts dropped to postwar lows.
9. Housing starts fell more than expected in June, the government said, but applications for building permits, a measure of future activity, unexpectedly rose. For details see [ID:nN20249501].
10. Such barometers as car sales and housing starts have remained dismayingly weak.
11. New housing starts fell more than 2 percent in May.
12. Most experts forecost a mild decline in housing starts.
13. Seasonal adjustments for housing starts must be made in mid - winter.
14. New housing starts fail ( fell ) more than 2 % in May.
15. Housing starts, which were still soaring as recently as 2005, are now at a 20 - year low.
16. New housing starts fell more than two percent in May.
17. A surge in apartment construction led to a 5. 7 percent rise in housing starts in November.
18. But losses were limited after data showing a surprise fall in July housing starts and a steeper-than-forecast drop in the producer price index, signaling negligible inflation.
19. Analysts are also forecasting an increase in both October U.S. housing starts and a key index on homebuilder sentiment, which could add to pressure on the dollar. See [ECI/US].
20. But CMHC expects that economic growth and more in-migration will lift housing starts by 9.2 per cent in 2012 to 10,100 units.
More similar words:
flying start,
housing estate,
falling star,
evening star,
shooting star,
housing,
start a business,
warehousing,
housing boom,
public housing,
housing project,
fits and starts,
in fits and starts,
by fits and starts,
longstanding,
long-standing,
heartstrings,
living standards,
polling station,
filling station,
moving staircase,
accounting standard,
rousing,
dousing,
carousing,
delousing,
starting,
startling,
startlingly,
starting point.