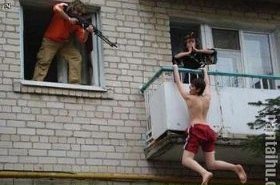 Random good picture Not show
1 He grew up in the houseful of women.
2 We've got a houseful of visitors at the moment.
3 They had a houseful so we didn't stay.
4 He grew up in a houseful of women.
5 Because we so easily could have a houseful of mud.
6 A houseful of people watched me around the clock,(www.Sentencedict.com) which only made me more determined.
7 I had a houseful of them.
8 You have to want a houseful of people in order to spend time at the stove and not resent it.
9 Having a houseful of relatives can be pretty stressful.
10 We had a houseful of guests last weekend.
11 There was a houseful of guests.
12 They entertained a houseful of guests.
13 The house was mine, but I should not be able to keep a houseful of servants.
14 We were three glowing faces and three pairs of shining eyes in a houseful of mad black dancing ghosts.
15 Any kid who has two parents who are interested in him and has a
houseful
of books isn't poor.
Sam Levenson

16 You'd rather live with that silly little fool who can't open her mouth except to say "yes", "no", and raise a houseful of mealy-mouthed brats just like her!
17 Cany relies on chair to deserve to go up cany tea table, of houseful comfortable and recreational.
More similar words:
useful,
usefully,
reposeful,
useful life,
be useful to,
usefulness,
purposeful,
remorseful,
suspenseful,
purposefully,
housefly,
full house,
raise funds,
woeful,
rueful,
careful,
be full,
eyeful,
baleful,
baneful,
tuneful,
forceful,
direful,
wakeful,
bodeful,
doleful,
gleeful,
hopeful,
fateful,
hateful.