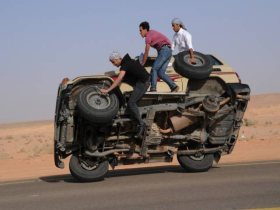 Random good picture Not show
1, He's a good judge of horseflesh.
2, They had once been shrewd traders of horseflesh.
3, The soldiers were fain to eat horseflesh.
4, He was a good judge of horseflesh!
5, "Can't. "The landlord say:"Which come of does the horseflesh let him support dead?
6, The highwayman, having cheated the law for years,(http://sentencedict.com/horseflesh.html) hanged for £ 4 of horseflesh.
7, However, rather than feeling gloomy about your lack of horseflesh try thinking positively about your situation.
8, Firebugs substitute old nags for thoroughbred horses before they set stables alight and then claim for valuable horseflesh from the insurers.
9, Take my word for it, " cried Kutuzov, growing warmer and slapping himself on the chest, "I'll make them eat horseflesh ! "
10, Horseflesh, it eat of excessive, the Sir be a horseflesh.
11, He had bought a new horse and he wanted the widow's opinion of it, for the Widow Stimson was a competent judge of fine horseflesh.
12, He was a large and corpulent individual, surfeited with good clothes and good eating, who judged women as another would horseflesh.
13, The social atmosphere is that of a besieged city, where the possession of a lump of horseflesh makes the difference between wealth and poverty.
14, I could, faith, Nosey Flynn said, snuffling. That was a rare bit of horseflesh .
More similar words:
horsefly,
gooseflesh,
in the flesh,
horseshoe,
remorseful,
flesh,
fleshy,
horse,
flesh out,
fleshly,
fleshed out,
seahorse,
horseman,
warhorse,
dark horse,
racehorse,
horseplay,
dead horse,
workhorse,
horseback,
black horse,
horse-trade,
a dark horse,
horse power,
horsepower,
horse-drawn,
flesh and blood,
horseracing,
riding horse,
trojan horse.