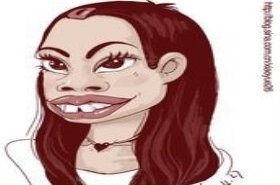 Random good picture Not show
(1) Jump hook: A hook shot taken while jumping, popular among big men because it is difficult to block.
(2) Hook shot is one of the most effective means of scoring. In recent years, it has been more and more widely adopted, but there is little theoretical research.
(3) Her hook shot can be canceled on landing.
(4) That kind of footwork and that kind of hook shot ! ! !
(5) Like Rick Barry's old underhanded free throw, the hook shot is utterly uncool.
(6) If you are, then the concept of a hook shot should be nothing strange as it is a commonly used shot in basketball.
(7) Sky-hook: A hook shot in which the ball is released while the shooter's hand is at the top of the arc; used most effectively by Kareem Abdul-Jabbar, the NBA's all-time career scoring leader.
(8) He also has some nice hook shot moves inside.
(9) In addition, his hook shot or the might are full.
(10) When he used his hook shot nobody could stop him.
(11) Bynum threw down a variety of dunks on the way to a career-high 28 points Tuesday against Phoenix, although he also scored on a well-orchestrated hook shot in the post against Brian Skinner.
(12) But he focused on the shot 10-12 feet from the basket, through the hook shot, turned around and shot Slam scores.
(13) With a heel kick, I placed the ball in front of me and, seeing the Betis goalkeeper coming off his line , I aimed the ball towards the far post, using a hook shot.
(14) Above it is a hook that you can later use the belt hook shot to get into.
(15) He hit a running, jumping, leaning, 9 foot[sentence dictionary], half - hook shot.
(16) Richard Jefferson made a driving layup, but Gasol answered with a hook shot and Bryant converted a three-point play after being fouled on a layup.
More similar words:
bookshop,
bookshelf,
look sharp,
bookshelves,
hooks,
buckshot,
bank shot,
crack shot,
shook,
looks,
by hook or by crook,
brooks,
look-see,
look small,
bookstall,
hotshot,
bookstore,
on the books,
keep books,
good looks,
hit the books,
book seller,
bookseller,
it looks as if,
it looks like,
one for the books,
talk show,
close the books,
workshop,
junk shop.