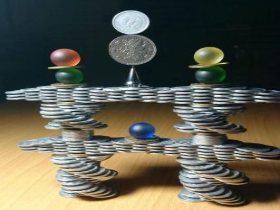 Random good picture Not show
1. "After you, " he said chivalrously, holding open the door.
2. The door was held open by a doorstop.
3. The door was held open for him, and he threaded his way through all the backstage equipment.
4. A pleasant-looking young man, slicked up in new jeans and white sneakers, smiled and held open the courtroom door.
5. She flounces into the living room and holds open the door.
6. He dashed up the short front path at a run and shot through the door Meredith held open for him.
7. He was a nice, old-fashioned gentleman who would hold open the door for you or offer to carry your bags.
8. Jack hurried round to hold open the driver's door.
9. It is holding open days in its Stanley, Middlesbrough and Washington stores, supposedly in support of the Rokermen.
10. Matthew came by her, and held open the door to the small room with a mawkish bow.
11. Zaborski stepped out on to the pavement and walked towards another door held open for him.
11. Wish you will love sentencedict.com and make progress everyday!
12. Hold open an XMLHttpRequest connection until a response is received.
13. Some shops hold open beside midnight?
14. That the Congress hold open, secrecy-free hearings on these matters immediately.
15. In addition, a surefire method for increasing lighting business for independent landscapers is to hold open house events at customer sites.
16. Enthusiasm waiting for the majority of new and existing customers patronage, the Jiangnan your company is willing to work with "hand in hand, hold open the market to create brilliant."
17. The catch is Starbucks wants consumers to pass on their benevolence by performing a good deed for another person, say, to hold open a door or buy someone a cup of coffee.
18. Instead, the right way is to hold one of the hall buttons which is the same direction, up or down, with the running car, or hold Open button in car operation panel.
19. The good news is that there are technologies specifically designed for this. It costs very little to hold open connections in memory if you free up all the resources used for that connection.
More similar words:
hold out hope,
dope,
dopey,
doped,
hold off,
hold on,
holdout,
hold out,
holdover,
hold on to,
get hold of,
hold over,
open market operation,
AND operation,
hold office,
lay hold of,
take hold of,
lose hold of,
catch hold of,
combined operation,
switchboard operator,
open,
standard operating procedure,
open out,
openly,
opener,
open up,
reopen,
opened,
lay open.