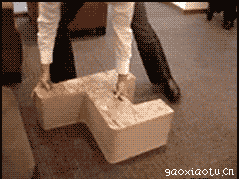 Random good picture Not show
(1) Giant hogweed might sound like something out of Harry Potter, but it's straight out of New York.
(2) The DEC urges people to phone the Giant Hogweed Hotline to report finding a specimen of the dangerous plant. They'll immediately dispatch a crew to dispose of it.
(3) Hogweed is New York's most striking, dangerous and invasive plant, and its sap "can make a case of poison ivy seem like a mild itch.
(4) One council, Lancashire, has been trying to enlist the Ministry of Agriculture's help in controlling their hogweed.
(5) In the words of Charles O'Neill, coordinator of the Cornell Invasive Species Program, hogweed is like "Queen Anne's lace with an attitude.
(6) "If the sap gets on your skin and it's exposed to sunlight ... you end up with third-degree burns, oozing and scars, " Naja Kraus, the DEC's giant hogweed program coordinator, told the press.
(7) Kids who shoot peas through the hollow stems of giant hogweed (right), for instance, risk sprouting painful blisters.
(8) The outbreak has grown so bad that the N.Y. Department of Environmental Conservation (DEC) has issued a giant hogweed warning and set up a hotline.