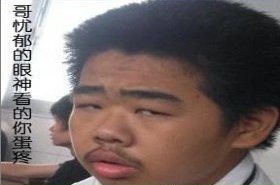 Random good picture Not show
1. The anterior part of the embryonic hindbrain, which gives rise to the cerebellum and pons.
2. Vertebrate brains consist of the hindbrain (rhombencephalon), midbrain (mesencephalon), and forebrain (prosencephalon).
3. The floor-plate extended anteriorly to the hindbrain . The heart was a thin-walled tube containing erythrocytes. It was ventral to the head paralleled with diencephalon.
4. A dark plaits sticking on the hindbrain, curled and naughty hair covers on the cheek.
5. During REM sleep, they argued, the cortex is largely under the control of these random discharges from the hindbrain.
6. Ucn III induced Fos expression in several areas forebrain and hindbrain.
7. The pons, the cerebellum and the medulla oblongata composed the hindbrain.
8. The inner ear, which mediates hearing and equilibrium, develops from an ectodermal placode located adjacent to the developing hindbrain.
9. There is a circle on the raised part of his hindbrain.
More similar words:
birdbrain,
brain drain,
brain dead,
hand brake,
root and branch,
windbreak,
windbreaker,
brain,
brainy,
brains,
brainwash,
brainiac,
brainchild,
brainstem,
brainless,
no-brainer,
brainwave,
brainwashed,
brain stem,
brain wave,
brainpower,
harebrained,
brainstorm,
brain power,
rain down,
brainteaser,
raindrop,
scatterbrain,
brain surgery,
brainstorming.