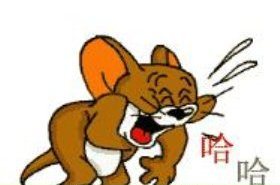 Random good picture Not show
1, The relationship between oscillatoriales pollution in water and hepatocarcinoma prevalence in Tongan area needed further research.
2, Methods: The effections of WSBYS on hepatocarcinoma of the rats induced by 2 - FAA.
3, Methods: The tiopronin was injected after hepatocarcinoma intervention therapy.
4, Objective To evaluate the effectiveness of treating hepatocarcinoma with CT guided double intervention therapy ( CT DIT ) .
5, Objective To explore the etiopathology of hepatocarcinoma.
6, Method: We observed the effect of WSBYS on hepatocarcinoma of the rats induced by 2 - FAA.
7, Objective: Probe into the nursing care of laparoscopic hepatocarcinoma resection patients.
8, Primary hepatocarcinoma ICR mouse model was successfully established with improved injection method.
9, Objective To study the relationship between pylic countercurrent blood-flow and intrahepatic metastasis of hepatocarcinoma.
10, Conclusion Aidi injection can obviously relieve side - effect casused by hepatic arterial chemoembolization in treating primary hepatocarcinoma.
11, Objective To prepare a novel recombinant immunotoxin with specific killing activity to human hepatocarcinoma.
12, Flow cytometry results showed that melittin gene transfection inhibited CD54 expression in the hepatocarcinoma cells.
13, Objective To explore the relativity of alpha fetoprotein(AFP) increase in chronic hepatopathy and primary hepatocarcinoma(PHC).
14, Objective To study the applicatory value of affinity chromatography of N-linked sugar Chain of the liver-type alkaline phosphatase in diagnosis of primary hepatocarcinoma.
15, Conclusion Tiopronin might have better protective action for liver during hepatocarcinoma interventional therapy.
16, Conclusion: The observation of these enzymological indexes and the secretory amount of AFP may be a synthetical reflection of the redifferentiation of hepatocarcinoma cells.
17, Objective:To detect effects of Turmeric rhizome naphtha (TRN) on cell growth and gene expression of hepatocarcinoma cell SMMC-7721.
18, Objective To evaluate the tumor-suppressive effect of heated ADM-Lipiodol, which is injected via hepatic artery,(http://sentencedict.com/hepatocarcinoma.html) in VX2 hepatocarcinoma rabbits.
More similar words:
hepatocellular carcinoma,
adenocarcinoma,
choriocarcinoma,
carcinoma,
carcinomas,
carcinoma in situ,
endometrial carcinoma,
squamous cell carcinoma,
carcinous,
carcinoid,
hepatocyte,
hepatoma,
carcinogen,
carcinogenic,
hepatocellular,
anticarcinogen,
carcinogenesis,
anticarcinogenic,
hepatosplenomegaly,
hepatopathy,
hepatology,
hepatotoxic,
hepatomegaly,
hepatobiliary,
hepatic artery,
arcing,
hepatic,
garcinia,
hepatitis,
hepatitis a.