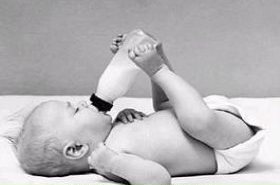 Random good picture Not show
1. A heavyset man walks out of the main building, and approaches them.
2. Oliver Ingraham was a heavyset man with silver hair.
3. Charles was short, heavyset, and forty-three years old.
4. Four heavyset men stood in the gubernatorial anteroom.
5. The tapir is a heavyset animal with short legs. It has hoofs, like its relatives the horse and the rhinoceros (1). But it looks more like a large pig.
5. Sentencedict.com is a online sentence dictionary, on which you can find excellent sentences for a large number of words.
6. A middle aged heavyset woman, with short wavy red hair and sea green eyes walked in.
7. My band director, Virgil a tall heavyset man with dark wavy hair a gentle, winning demeanor.
8. Heavyset, deliberate in her movements , she took something from a table and moved from sight.
9. She is a graying, heavyset woman who seems to have aged beyond her years.
10. He is rather heavyset, wears a beard.
11. He was tall and heavyset.
12. I saw a heavyset boy.
13. Associated Press photographers saw six federal agents carrying a struggling, heavyset man on to the plane.
14. The story ran on the cover of the women s pages, with three good-size pictures of heavyset black women.
15. I looked at the guy: dark suit; about thirty-four; heavyset.
More similar words:
heavy-hearted,
with a heavy heart,
heavy,
heavy load,
heavy duty,
heavy lift,
heavy-duty,
heavy rain,
heavy-handed,
heavy water,
heavy-laden,
heavy metal,
heavyweight,
heavy traffic,
heavy industry,
heavy industries,
sheave,
heave,
heaves,
heaver,
heaven,
heavily,
heave-ho,
heaving,
heavens,
heavier,
heavenly,
in heaven,
heaviest,
upheaval.