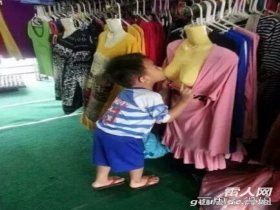 Random good picture Not show
1. In this prison he is a heavy hitter.
2. It is a heavy hitter: tiny amounts can have big consequences in children, who should have very little of it until they hit adolescence.
3. This summary information allows you to determine the heavy hitter SQL statements in your applications.
4. This post originally appeared on his blog, The Heavy Hitter Sales blog.
5. They return heavy hitter SQL statements, for example, the statement that consumed the most sort time.
6. Mr. Wang likes to mention a heavy hitter as his friend to promote his status.
7. His latest book on sales neurolinguistics, Heavy Hitter Sales Psychology, is based on his successful 20-year sales career.
8. And one reason salmonella may be such a heavy hitter is that it actually hijacks our immune response for its own benefit.
8. Sentencedict.com try its best to gather and create good sentences.
9. Heavy hitter queries: These queries operate on the PWH tables which have stored the data collected by the DB2 statement event monitor.
10. The issue has drawn the attention of some of Hollywood's heavy hitters.
11. She has not hitherto been regarded by Washington insiders as a real firebrand, or heavy hitter.
12. While the bulk of online opinion has been stacked against them, Huang and his parents enjoy support from at least one heavy hitter.
13. Will that make any difference should you gain the support of a heavy hitter?
More similar words:
heavy-hearted,
with a heavy heart,
heavy-handed,
with a heavy hand,
heavy water,
hitter,
no-hitter,
heavy,
designated hitter,
heavyset,
top-heavy,
heavy lift,
heavy load,
heavy duty,
heavy-duty,
heavy rain,
heavy metal,
heavy-laden,
heavy-footed,
heavyweight,
heavy metals,
heavy industry,
heavy lifting,
heavy traffic,
heavy industries,
pitter-patter,
titter,
fitter,
litter,
jitter.