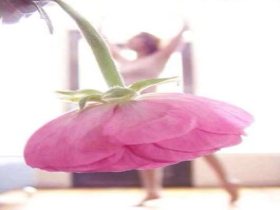 Random good picture Not show
1, He needled me with his heartlessness.
2, He resented its implicit accusation of heartlessness and ignorance of the true condition of his country.
3, Human nature involves three states:true feelings, affectation and heartlessness.
4, Commenters have accused her of heartlessness, and a CNN interviewer asked if she had "no shame".
5, HYDRANGEA - Thank You For Understanding , Frigidity, Heartlessness.
6, We feared the heartlessness of human beings, all of whom are born blind, few of whom ever learn to see.
7, I would cherish him, cuz he told me he's no heart, and so am I, but not get him into misery of heartlessness.
8, It includes mint, which signifies suspicion, hydrangea which means heartlessness, and cornflowers,[http://sentencedict.com/heartlessness.html] which stand for celibacy.
9, I am sympathetic to the loss of Han lives, but I am angry at the government for responding with such heartlessness .
10, There must be some truth, after all, in the rant of the poets about the heartlessness and fickleness of women, although he had always been used to consider it the merest bosh.
11, Rat people can be hungry for power. On the downside, their ambition can often spill over into vanity and heartlessness.
12, By this curious turn of disposition I have gained the reputation of deliberate heartlessness; how undeserved, I alone can appreciate.
13, He used the poetic feeling to dispel the both opposition sides of the war and camouflaged the war's brutality and the heartlessness with the romantic fervor.
14, The world's newspapers are filled with the disgusting stench of inhumanity, heartlessness, and selfishness.
15, It is an amazing opportunity, listening to this music and this voice, to dissociate from realities of modern life, loaded by stresses, crises, fear of tomorrow, loneliness and heartlessness.
More similar words:
artlessness,
effortlessness,
heartless,
restlessness,
tactlessness,
listlessness,
limitlessness,
pointlessness,
relentlessness,
weightlessness,
thoughtlessness,
fearlessness,
sinlessness,
aimlessness,
godlessness,
carelessness,
joylessness,
lawlessness,
uselessness,
ruthlessness,
fecklessness,
mindlessness,
hopelessness,
helplessness,
timelessness,
homelessness,
recklessness,
selflessness,
lifelessness,
sleeplessness.