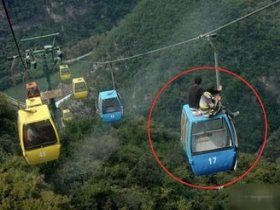 Random good picture Not show
(1) After a lot of heart-searching, we decided to split up.
(2) After much heart-searching they decided to separate.
(3) This decision came after a great deal of heart-searching.
(4) They are, in their way, a national heart-searching as well as an economic balance-sheet.
(5) The heart-searching reflection of war has inspired many famous American fictionists to compose excellent fictions one after another.
(6) But after several bitter years of heart-searching, Tess determined to leave home again --- this time to be dairymaid at Talbothays, a large [sentencedict.com/heart-searching.html], fertile farm in the valley of the Great Dairies .
(7) For most members, supporting their frontbench is normal and the occasions when they rebel are rare and cause them some heart-searching.
(8) But there is no denying that in the nineteenth century it greatly intensified, causing a good deal of heart-searching.
(9) It is sensuous, intriguing and beautiful for the true feelings it conveys and constitute deep heart-searching in artists and a sober view of life.
(10) Though the pass rate has always fluctuated, the latest result has brought renewed heart-searching.
(11) There is much getting up of a tawdry morality, barely skin deep, much crying, "Peace, peace, " where there is no peace and very little deep heart-searching anxiety to be thoroughly purged from sin.
(12) My soul, take heed that thou be in all things honest and true, as in the sight of the heart-searching God.
More similar words:
searching,
searchingly,
soul-searching,
heartsease,
search into,
research into,
search party,
heartstring,
research department,
japanese archipelago,
heartstrings,
heart-stirring,
marketing research,
search,
searcher,
hearts,
research,
search for,
search out,
thearchy,
researcher,
in search of,
searchable,
heartsick,
searchlight,
strip search,
research lab,
search engine,
heart-shaped,
heart to heart.