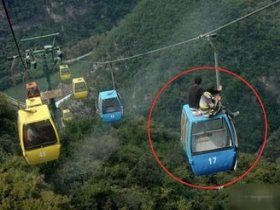 Random good picture Not show
1. Hearst officials said they expect the overseas program to grow to 50 editions by the turn of the century.
2. She joined Hearst in 1985 as vice president, director of public relations for the Magazines Division.
3. George Hearst has been involved in the activities of the Hearst Corporation since 1948 and a director for 40 years.
4. The paper would be run by Hearst Corp., which owns the Examiner, the story reported.
5. He joined the board of the Hearst Corporation in June 1995.
6. Hearst sustained a stinger on his left shoulder.
7. Hearst had to pay 65 laborers for nine months to dismantle the monastery, crate it up and move it.
8. Nevertheless[sentencedict.com], halfback Garrison Hearst is new to the offense.
9. The Hearst organization alone sent thirty reporters, plus a contingent of photographers.
10. Hearst is the kind of runner who just needs a crease to slip through the line of scrimmage.
11. That Hearst turned to many women for love and comfort can not, given these circumstances, come as a surprise.
12. He joined Hearst in 1984 as general manager of the Baltimore radio properties.
13. Rumors have swirled for years that Hearst shot Ince in a jealous rage.
14. Hearst says she has consulted a lawyer and is considering suing Bailey.
15. Miller joined Hearst Magazines in 1973 as assistant to the resident controller.
16. Of Hearst the man, Nasaw's careful portrait suggests greater vulnerability and sensitivity than most others have detected.
17. Running back Garrison Hearst sustained a left shoulder stinger when he crashed into linebacker Jesse Tuggle on a lead block.
18. Before the film was released, Hearst tried to have it shut down.
18. Sentencedict.com try its best to collect and build good sentences.
19. Hearst interjected, clearing his throat loudly.
20. Hearst owned several newspapers.
21. Hearst publishes 71 titles in 80 countries.
22. Music to hear, why hearst thou music sadly?
23. Meanwhile, money-losing papers like Hearst Corp's Seattle-Post Intelligencer and San Francisco Chronicle, may shut down.
24. In 1945, William initiated the Hearst Foundation and created the California Charities Foundation in 1948 (the name was changed to the William Randolph Hearst Foundation soon after his death in 1951).
25. Patty Hearst got herself kidnapped and joined the revolutionaries, but she was special.
26. That means somebody who swears to false testimony in court to get Hearst control of another claim.
27. He said they would have to make considerable progress if Hearst is to be re-signed before the draft.
28. He probably thinks of him as a lesser George Hearst, neither quite crooked enough nor quite successful enough to he interesting.
29. McElroy has the breakaway speed that seems to have eluded Hearst since knee surgery during his rookie season.
30. Craig Fritz began his career as a photojournalist at the Santa Fe New Mexica and was a finalist in William Randolph Hearst Foundation Journalism Awards.
More similar words:
william randolph hearst,
shears,
tear-stained,
hearsay,
hearse,
it appears that,
rehearse,
rehearsal,
linear structure,
head and ears,
hearsay rule,
to burst into tears,
unrehearsed,
pruning shears,
hearsay evidence,
dress rehearsal,
heart-to-heart,
heart to heart,
karst,
heavy-hearted,
learn by heart,
with a heavy heart,
to learn by heart,
heart-searching,
star-studded,
EARS,
tears,
years,
new year's,
earshot.