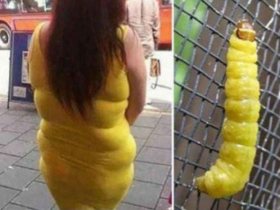 Random good picture Not show
(1) I was burning to know how he had got on in New York.
(2) When he came back to see me I asked how he had got on.
(3) He doubts whether they would have got on so well with their old, slow power-harrow drill units.
(4) It occurred to him now that Blackbeard had got on his tracks in the fog.
(5) The ticket woman and I had got on famously.
(6) Clive Phillips, the council estate dodger who had got on his bike and into the fast lane, had fired me.
(7) Her grandmother was now on her feet again; in fact, she had got on her feet on Christmas morning. Sentencedict.com
(8) I am sure that I would have got on with both men, famously well.
(9) We might have got on tolerably, notwithstanding, but for two people , Miss Cathy and Joseph.
(10) How could they possibly have got on to him?
(11) No. You have got on the wrong bus.
(12) She adored shopping for bargains and street markets and would have got on well with Cherry.
(13) Let me just whisk off those little pieces of dirt that have got on your coat.
(14) Now I come to see the effects sales terms have got on the procedure in accounting. But could you say a few words about next four terms.
(15) I had done enough after being recalled against Pakistan to have got on the tour to India.
More similar words:
have got,
haves and have-nots,
have an effect on,
collective goods,
have one foot in the grave,
waveguide,
have,
shave,
haver,
havel,
haven,
shaved,
behave,
shaver,
have to,
have at,
have on,
shaven,
have a go,
have sex,
have legs,
have had it,
unshaven,
have a ball,
tax haven,
have back,
have it off,
have a fit,
not on,
misbehave.