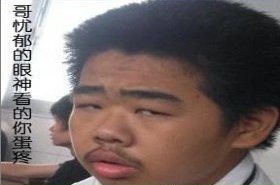 Random good picture Not show
(1) QueequegOne of the harpooners who forms a friendship with Ishmael.
(2) This harpooner is a dark. skinned oriental known as a Parsee.
(3) The boats were lowered but the harpooner on the boat nearest him was devoured by the Great White Whale.
(4) The harpooner takes aim with his gun and fire.
(5) The door opens and in steps a huge man-the harpooner.
(6) Ahab is seen as the Pope and the three primitive harpooners are his cardinals who will help him carry out his mission.
(7) After the ship sinks, Ishmael is saved by the engraved coffin made by his close friend, the heroic tattooed harpooner and Polynesian prince Queequeg.
(8) When a boat got close enough to the whale, the harpooner threw his harpoon at it.
More similar words:
harpoon,
car pool,
sharpener,
pencil sharpener,
carpometacarpal,
spoon,
spoony,
lampoon,
tarpon,
liverpool,
motor pool,
spoonful,
teaspoon,
spoon-fed,
carport,
soup spoon,
spoon-feed,
spoonfeed,
spoonbill,
acarpous,
tablespoon,
mascarpone,
teaspoonful,
silver spoon,
greasy spoon,
wooden spoon,
solar power,
tablespoonful,
nuclear power,
harp.