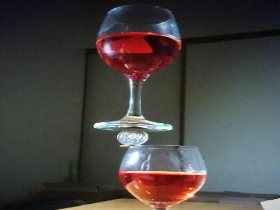 Random good picture Not show
1. He hardly ate anything/He ate hardly anything.
2. Since the war started, there has been hardly anything shown of Arab people, except, of course, massive anti-west demonstrations.
3. Hardly anything they put on the news programs these days is believable.
4. He had said hardly anything since we had picked him up at a draughty street corner where the Hanko road leaves Helsinki.
5. Hardly anything so grand as horology I expect you're thinking.
6. See how stingy those fat hippos are: hardly anything good left!
7. Dad ate hardly anything .
8. Returning from Mostar, hardly anything feels strange.
9. In fact, our Multivitamin Liquid leaves you with hardly anything to worry about at all.
10. We know hardly anything of the details of this; once again, our ignorance is fundamental.
11. It won't cost you hardly anything that way. "
12. I know a little about nature and hardly anything about men.
13. The child had hardly anything on.
14. We had hardly anything to eat for days on end.
15. A : Ah , that's hardly anything. we are arranging a sightseeing schedule for you.
16. Why, I had said hardly anything at all.
16. Sentencedict.com is a sentence dictionary, on which you can find excellent sentences for a large number of words.
17. He hardly anything about it. ( does he )?
18. In terms of avocations, there is hardly anything in common between Jenny and her younger sister.
19. Strangely enough, they said hardly anything about it at all.
20. After the drought, hardly anything can grow this year.
21. There's hardly anything more simple than two bits of wood being pushed together.
22. I gained hardly anything.
23. Then she would do housework, but it was such an austere cottage that there was hardly anything to do.
24. They made me go through the whole thing three times, though I had hardly anything to tell them.
25. The everyday school uniform, now useless, meant that one had hardly anything to wear!
26. Her daught is the apple of his eye ; he can hardly anything she asks for.
27. American bombs pulverised the city during the Korean War, so not much is more than 50 years old—and hardly anything has been built since the early 1990s, so stagnant is the economy.
More similar words:
hardly any,
anything,
anything but,
hardly,
hardly ever,
plaything,
everything,
thirdly,
think nothing of it,
upwardly,
inwardly,
cowardly,
bastardly,
dastardly,
niggardly,
awkwardly,
hardline,
hard-line,
haphazardly,
hardliner,
upwardly mobile,
living thing,
polyandry,
thing,
things,
nothing,
seething,
farthing,
bathing,
mouthing.