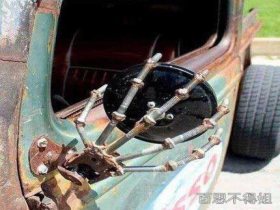 Random good picture Not show
1 For example, there is the hard-boiled egg diet where four to six eggs are eaten each day.
2 Take along a hard-boiled egg for an easy snack.
3 Remember, people will judge you by your actions not your intentions. You may have a heart of gold but so does a
hard-boiled egg
.
Maya Angelou

4 Tea/supper Wholemeal bread spread with a small jar of anchovy paste and topped with a chopped hard-boiled egg.
5 A practical nurse brought old red wine, a silver tray of smoked salmon, crumbled hard-boiled egg, capers and lemon.
6 He arrived at the picnic when even the last hard-boiled egg had been consumed.
7 Here is how. Spin each egg on a plate. The hard-boiled egg spins well but a taw egg spins only a few times and stops.
8 In many restaurants, caviar is served with sour cream, chopped red onions, chopped hard-boiled egg whites and yolks, and parsley.
9 He then asked her to take and egg and break it . After pulling off the shell ,(www.Sentencedict.com) she observed the hard-boiled egg.
10 Sickened by the mere smell of food I suddenly saw the wonder in the most common foods: an egg a hard-boiled egg.
11 I was told that you if you eat the same thing everyday for a long period of time, such as having a hard-boiled egg everyday for lunch, your body will develop a toxicity FROM it.
12 Great snack ideas include cut-up vegetables, a few nuts, fresh fruit, a hard-boiled egg, etc.
13 Healthful choices include a small handful of dried fruit and nuts, whole - grain crackers with a slice of cheese or a hard-boiled egg, or yogurt topped with a tablespoon of granola.
14 Top a whole wheat English muffin with melted low-fat cheese (part- skim mozzarella is a good choice), a sliced tomato, and a sliced, hard-boiled egg.
15 He then asked her to take an egg and break it , After pulling off the shell , she observed the hard-boiled egg.
More similar words:
hardboiled,
hard-boiled,
boiled egg,
hardboard,
boiled,
hardbound,
scrambled eggs,
cardboard,
fried egg,
boiler,
poached egg,
potboiler,
fertilized egg,
boiler room,
boiler suit,
boiler scale,
boilerplate,
boilers suit,
hard by,
double boiler,
hardball,
hardback,
hard-bitten,
oiled,
hard bargain,
soiled,
coiled,
roiled,
foiled,
spoiled.