Synonym:
badger,
beset,
bother,
bully,
disturb,
haunt,
molest,
persecute,
plague,
threaten,
torment,
trouble,
vex,
worry.
Similar words:
harassment,
as far as,
grass,
brass,
in so far as,
parasite,
wrasse,
morass.
Meaning: [hə'ræs /'hærəs] v. 1. annoy continually or chronically 2. exhaust by attacking repeatedly.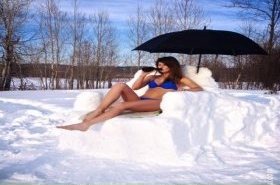 Random good picture Not show
(1) He has sent hither swarms of officers to harass our people.
(2) He says his aim is not to harass police, but to improve relations between law enforcement and the public.
(3) Yet he made no attempt to harass the driver into any illegitimate speed.
(4) The enemy did not harass us much while we were constructing our batteries.
(5) Walking sticks and umbrellas menace me, wagging fingers harass my sleep.
(6) They asked for more, repeatedly, and continued to harass and threaten her.
(7) Isolated rebel bands continue to harass government troops in the hills.
(8) Billing agencies harass poor people for the payment of the bills for purchases that might have taken place six months before.
(9) I feel harass by all the work at the office.
(10) This harasser may become involved in sexual extortion, and may frequently harass just to see how targets respond—those who don't resist may even become targets for rape.
(11) Also, try and sneak some Seekers past and harass his Harvesters.
(12) You need to harass, and you need to protect.
(13) Harass , threaten, insult, or behave belligerently towards others.
(14) Harass Harvesters where he does not have his War Factory.
(15) The mystical organization syndicate, conspires to harass the social order.
(16) The judge accepted the defendant's undertaking not to harass the plaintiff.
(17) He uses his position of power to sexually harass his female employees.
(18) To dominate or harass ( one's husband ) with persistent nagging.
(19) They received the order to harass the enemy's rear.
(20) After all, I reasoned, our government had better things to do than harass political activists.
(21) Or stroll up to one of the distinctive sentry boxes, aligned so defenders could harass would-be invaders with a withering cross-fire.
(22) He succeeded on lap 17 and immediately closed on Mansell who, in turn, was continuing to harass Prost.
(23) He had told her that if she continued to harass him he would call the police.
(24) Some governments now frown on the open sale of alcohol, and zealots harass young women wearing Western clothing.
(25) Black had disobeyed the judge's ruling, and continued to harass his ex-wife.
(26) Milosevic has deployed his well-armed and well-paid police to harass the daily protesters.
(27) Tough line: Langbaurgh Council is to take a tougher line with tenants who harass their neighbours. Sentencedict.com
(28) As a result Beaumaris have raised their current points total to 53 as they harass the leaders Llanfairpwll who are on 54.
(29) But if people don't heed to our advice and harass the tusker, then it can retaliate.
(30) And what about abolishing the Transportation Security Administration, which has done so much to harass those who travel by commercial air and to violate their Fourth Amendment rights?
More similar words:
harassment,
as far as,
grass,
brass,
in so far as,
parasite,
wrasse,
morass,
tabula rasa,
parasitism,
charade,
harangue,
embarrass,
character,
grassroots,
embarrassed,
characterize,
characteristic,
device characteristic,
rash,
trash,
grasp,
crash,
brash,
phrase,
eraser,
cameras,
contrast,
grasping,
abrasion.