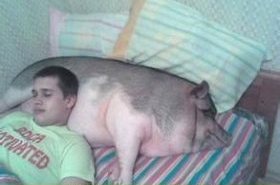 Random good picture Not show
1 Some of the hairpin bends had Ruth clinging to her seat.
2 The roads twist round hairpin bends.
3 It should be noted that hairpin bends are often necessary geographical features in high and exciting terrain.
4 No one tackles its succession of hairpin bends unless they have to: it is a particularly dangerous stretch of road.
5 Some of the hairpin bends had Ruth clinging to her seat and holding her breath.
6 There are terrifying hairpin bends,[www.Sentencedict.com] sharp dips and sudden ascents.
7 Climbing the steep mountain roads round hairpin bends was quite dramatic and more than once I had glimpses of distant eagles.
8 When the road turns sharply left in a hairpin bend, take the footpath ahead into the woodland.
9 The bus creaked slowly round the hairpin bend.
10 There's a hairpin bend at Woodbine and the track in Barbados was very compact.
11 First impressions were favourable, as we rounded the last of a succession of hairpin bends.
12 When not thinking about puking your guts up round every hairpin bend, scenery magnificent.
13 She floated above and ahead of them, and her eyes narrowed on to a shimmer of water at a hairpin bend.
More similar words:
hairpin,
hairpiece,
chairperson,
unbend,
unbending,
on bended knees,
in bed,
twin bed,
inbeing,
lie in bed,
fair-haired,
steinbeck,
in-between,
in between,
hereinbefore,
thereinbefore,
in behalf of,
unbent,
john steinbeck,
air port,
air pump,
airport,
fair play,
air power,
air plant,
airplane,
fair price,
air pocket,
burping,
harping.