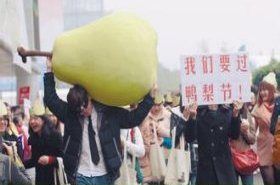 Random good picture Not show
1. Hardness, adhesiveness and gumminess of two type flour can be reduced with blending of waxy flour but springiness and resilience can be increased from the curve of TPA of cooking noodle.
2. The gross rubber has a high plasticity and fluidity and gumminess of composition is increased.
3. The higher water content in formulations made dough with the lower hardness, adhesiveness, springiness, cohesiveness, chewiness, gumminess and resilience in texture profile analysis.
4. Adding the powder of whole wheat germ could obviously increase the hardness, gumminess and chewiness of the pork ham sausage, the mixed wheat germ ham sausage have a special flavour and good texture.
5. Moreover, separately added KGM and KSAP could also reduce the hardness, gumminess and chewiness of recombinant poultry hams.
More similar words:
summing,
bumming,
humming,
cummings,
scumming,
drumming,
summing up,
roominess,
balminess,
hummingbird,
dreaminess,
gloominess,
creaminess,
Mind your own business,
imminent,
imminence,
imminency,
business administration,
imminently,
gummy,
gummed,
small business administration,
Business is business,
mindlessness,
gummosis,
business line,
line of business,
messiness,
business address,
summit.