Similar words:
persian gulf war,
halfway,
meet halfway,
gulf,
engulf,
engulfed,
gulf of aden,
gulf stream.
Meaning: n. 1. a war fought between Iraq and a coalition led by the United States that freed Kuwait from Iraqi invaders; 1990-1991 2. a dispute over control of the waterway between Iraq and Iran broke out into open fighting in 1980 and continued until 1988, when they accepted a UN cease-fire resolution.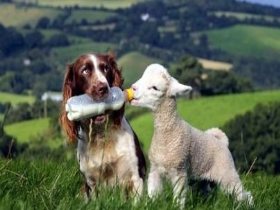 Random good picture Not show
1. He flew helicopters during the Gulf War.
2. When did the Gulf War break out?
3. She specifically mentioned the victims of the Gulf War which had just broken out when the meeting started.
4. The end of the Gulf war has prompted Rover Group to increase exports of its cars.
5. In the Gulf war the United Nations played a part of immense importance.
6. After the Gulf War he was promoted rapidly and began to mix more in political circles.
7. It was used in the Persian Gulf war to target smart bombs and guide tanks across the desert.
8. After the Gulf war, thousands of Kurdish refugees fled to the mountains.
9. S.-led coalition forces in the 1991 Persian Gulf War.
10. Kuwait declared martial law after the Persian Gulf War.
10. Sentencedict.com try its best to collect and create good sentences.
11. The new gulf war Public culture is left; private culture is right.
12. While attached to Camp Pendleton, however, the Gulf War veteran got swept up in an off-base drug scene.
13. During the Gulf War we'd be doing gigs and getting heckled by squaddies, for example.
14. The Gulf War was a disaster for men and women fighting together on the same battlefield, he maintained.
15. The tensions generated by the Gulf war have not caused as much unrest as December's strikes and riots.
16. The gulf war was fought with cross party agreement.
17. The Gulf war could instead mark the beginning of a kind of Western perestroika.
18. S.-allied forces in the 1991 Persian gulf war.
19. They approved a $1.1 billion package of pay increases for the veterans of the Persian Gulf War.
20. Friendly fire is included; that's the euphemism which aroused such anger at the Gulf War inquest in Oxford this spring.
21. Today it is a military base with a long runway from which B-52 bombers were launched during the Gulf war.
22. Saddam's military machine is now thought to have fully recovered from losses sustained in the Gulf War.
23. He is upset with the prime minister for not trying harder to create a non-aligned peace formula to end the Gulf war.
24. The government's international rehabilitation was greatly assisted by the Gulf war.
25. The other night I woke in panic, shell-shocked from the Gulf War.
26. But it took on an extra role during the Gulf War, when it was flown in tandem with Tornados.
27. Maria knew only too well that the ill-health cursing the Gulf War veterans threatened their wives and children too.
28. A third, smaller group will consist of veterans whose illnesses can not be tied to Gulf War service, he said.
29. Defense Department data show that about 35, 884 active-duty soldiers have signed up on its Gulf War medical registry.
30. It is trading ahead of this time last year, when sales were hit by the Gulf war, but exports are slowing.
More similar words:
persian gulf war,
halfway,
meet halfway,
gulf,
engulf,
engulfed,
gulf of aden,
gulf stream,
engulfed in,
persian gulf,
man-of-war,
tug-of-war,
arabian gulf,
gulf of mexico,
theatre of war,
prisoner of war,
secretary of war,
self-will,
self-worth,
self-willed,
half-witted,
self-winding,
right of way,
right-of-way,
backward and forward,
body of water,
prince of wales,
backwards and forwards,
sulfur,
fulfil.