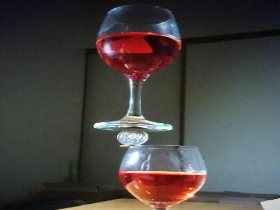 Random good picture Not show
(1) He was wearing some old shorts and a grubby T-shirt.
(2) Keep your grubby paws to yourself!
(3) He blew his nose on a grubby handkerchief.
(4) Don't wipe your grubby hands on my clean towel!
(5) I pressed a dime into his grubby mitt.
(6) His white coat was grubby and stained.
(7) I bet he can't wait to get his grubby hands on my money!
(8) There were grubby marks on the wall.
(9) As an aggressive, grubby schoolkid and a keen stargazer(sentencedict.com/grubby.html), I was desperate to be the first to go.
(10) Benedict imprisoned her closer, oblivious to her grubby hands caught against the pristine whiteness of his neckcloth.
(11) Any grubby social thoughts the film might have evoked can be swiftly rejected in favour of a more universal muse.
(12) Now it looked grubby, collapsed and marked like a very old deck of cards.
(13) The bedroom had large bay windows covered with grubby nets.
(14) I shrank into my grubby blouse.
(15) She pulled the grubby negligee around her bony body and opened the door, a wide professional smile on her face.
(16) He knows all about sadness, temptation and the grubby facts of life.
(17) Travelling always made her feel grubby, nomatterhow luxurious it was.
(18) She sees the business of making money as just grubby opportunism.
(19) The baby was clutching his dummy tightly in his grubby fist.
(20) They formed a queue outside the cinema, pockets of greasy overcoats and grubby kaftans bulging with flagons.
(21) The children are fighting under the tank, catching drips like diamonds in their grubby hands.
(22) All at once the hotel seemed very small - another small dark grubby place that was locking her in.
(23) He walked to the chair and looked through the grubby net curtain.
(24) His pale grey suit and suede jacket were stylish, even if now creased and grubby.
(25) When a smart-looking chap with money turns up late and signs in some grubby slip of a girl as his wife?
(26) Kara sat down at the kitchen table and started breastfeeding Proteus, currently encased in a grubby babygro.
(27) BWith that, Kevin darts to the salad bar and dips his grubby fingers into the crouton jar.
(28) Less personal reminiscence might allow greater clarity about the grubby political reality of Indira's Congress.
(29) The war, the president insists, is about higher principles than control of a grubby liquid in the ground.
(30) And evidence shows that women feel more inhibited by things like not having cleaned their teeth or feeling grubby.