Synonym:
dazed,
foggy,
logy,
stuporous.
Similar words:
shaggy,
jogging,
program,
abrogate,
arrogance,
progressive,
programming,
grow.
Meaning: ['grɑgɪ /grɒgɪ] adj. stunned or confused and slow to react (as from blows or drunkenness or exhaustion).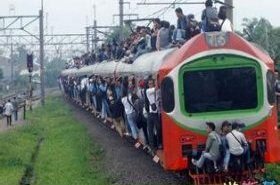 Random good picture Not show
1. The attack of flu left her feeling very groggy.
2. He's still groggy from the anaesthetic.
3. The injured man was still groggy and could only give a garbled account of the accident.
4. I felt really groggy after 15 hours on the plane.
5. She was feeling a bit groggy when I saw her.
6. The sleeping pills left her feeling very groggy.
7. I felt a bit groggy for a couple of days after the operation.
8. He was too groggy to recall where he was.
9. You've been threatened, you've been doped, you're groggy.
10. I was still groggy, and getting into the water helped.
11. Pears felt groggy in the closing stages and found it difficult to concentrate.
12. Groggy with heat, Jackie wondered feebly if they changed the sign with every birth and death.
13. No. 3 tells the groggy householder to get up so he can stick the knife in him.
14. Bill looked groggy after studying all night.
15. I was still groggy, but I could sit up.
16. He felt pretty groggy, his legs weak.
17. Meanwhile, the opposition looks groggy.
18. They won't make you groggy.
19. Although she was groggy, she managed to flash me a grin.
20. I feel groggy now because I did not sleep well last night.
21. By this stage Petr was even more groggy and started to lose consciousness.
22. It takes away our edge, makes us groggy, and disrupts our sleep.
23. The last attack of influenza has left me rather groggy.
24. I'd had a skinful the night before and was still groggy.
25. I went to see Sally in hospital, but she was still groggy from the anaesthetic.
26. In particular Donal Lunny's assured production allows for moments of rain-washed clarity in what could've been a groggy hotchpotch.
27. You shouldn't drive after taking these pills. They're likely to make you feel groggy.
28. When I left my bed after my long illness[Sentencedict.com], I felt too groggy to stand.
29. I associated the sunrise with long plane flights across many time zones and groggy strolls around strange cities waiting for my hotel room to become available.
30. B . I had a splitting headache last night and I still feel rather groggy now.
More similar words:
shaggy,
jogging,
program,
abrogate,
arrogance,
progressive,
programming,
grow,
gross,
group,
grow on,
ground,
grow up,
grocery,
engross,
agronomy,
groceries,
background,
middle ground,
control group,
on the grounds of.