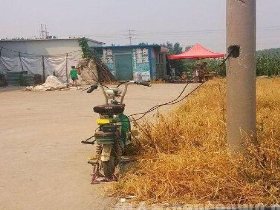 Random good picture Not show
1) Overcooked greens are my most vivid recollection of school dinners.
2) The room was decorated in a combination of greens and blues.
3) The kitchen is decorated in fresh blues and greens.
4) They formed a coalition with the Greens.
5) Eat up your greens?there's a good boy.
6) The Greens increased their share of the vote from 2.9 to 4.9%.
7) There are some Christmas greens at home.
8) The Greens see themselves as a radical alternative to the two major British political parties.
9) In the greengrocers' there are varieties of greens.
10) Matisse's palette typically consists of bright blues,[http://sentencedict.com/greens.html] greens and oranges.
11) The room is decorated in pale blues and greens.
12) The Greens achieved a total of 18 seats.
13) The downstairs rooms were painted all in greens and blues.
14) The Greens have 254 candidates in the election.
15) The Greens were the catalysts of a necessary change in the European consciousness.
16) I voted for the Greens at the last election.
17) It was a disappointing result for the Greens who polled three percent.
18) Greens and browns are typical of Ribera's palette.
19) Besides, he says, the Democrats and the Greens only support it because of self interest.
20) Place couscous around edges of greens.
21) The water was gun-metal blue, with greens and browns rippling on its surface.
22) Cut remaining leek greens into fine shreds.
23) He's done the whole house out in yellows and greens.
24) The sitting-room has been painted in muddy browns and greens.
25) The artist has rendered the stormy sea in dark greens and browns.
26) The Social Democrats are now in alliance with the Greens.
27) On a large canvas the successive stages of this incident were rendered in muddy greens and browns.
28) Arrange fresh mozzarella slices on an angle around the sides of the greens for an attractive presentation.
29) Most reds will be emphasized by artificial light; blues and greens tend to be diminished by it.
30) The greenkeepers were already sweeping the dew off the greens with elongated poles - the final polish to an immaculately groomed course.
More similar words:
green,
greenhouse,
smithereens,
green revolution,
the greenhouse effect,
screen,
teens,
agree,
Greek,
greet,
greed,
screening,
degree,
greedy,
greece,
agreed,
screenplay,
agree to,
agree on,
smokescreen,
greeting,
disagree,
agreement,
agree with,
agreeable,
free enterprise,
disagreement,
disagreeable,
agree to differ,
seen.