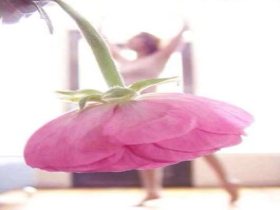 Random good picture Not show
(1) The dress is a stunning creation in green, gold, and white.
(2) The colours were stunning: green, gold and purple.
(3) Tobacco, called "green gold" in Malawi, contributes 30 percent to the agriculture-powered economy and 25 percent to government revenue.
(4) Lettuce grows in " valley of green gold ". Sentencedict.com
(5) The crop known as the "green gold" fetches up to 70 percent of the country's foreign exchange.
(6) After the gold came citrus, oil, property, lettuce ("green gold"), aircraft and, most recently, Silicon Valley.
(7) Around the same time, the timber supply in the Midwest was dwindling, forcing loggers to seek new sources of "green gold."
(8) Bamboo is an important forest resources, with wide distribution, growing faster, uses more advanced features of ecological and economic value, known as "green gold."
(9) Deep amber with green gold tinges . The nose is complex and fragrant.
(10) The "Green Gold Online" covering all the aspects of the whole industry chain of medicinal materials resources, will become the carrier and center to spread Chinese medicinal culture.
(11) There's a green gold rush on Capitol Hill.
(12) Color: Green gold color, light and fine foam.
(13) Designers need input, improving the key components to move towards green gold.
(14) WJL invest mainly in Gabon which is famous as a Nation of Green Gold, at the same time, we also invest in Angola, Mozambique, D. R. Congo, Guinea, etc.
(15) At the same time, import agent Braille reflective powder powder Green Gold bronze powder imported powder.
More similar words:
greengage,
greengrocer,
greengrocery,
green,
greens,
greeny,
greener,
greenway,
greenly,
fire engine,
fire-engine,
sea-green,
green pea,
green tea,
pea green,
greening,
greenery,
greenfly,
greenish,
greenland,
sea green,
greenroom,
green back,
greenhouse,
green bean,
greenback,
green-eyed,
evergreen,
greenbelt,
greenberg.